Sign Up for Direct Deposit for a Chance to Win a $100 Amazon Gift Card from Student Accounts
Sign Up for Direct Deposit for a Chance to Win a $100 Amazon Gift Card from Student Accounts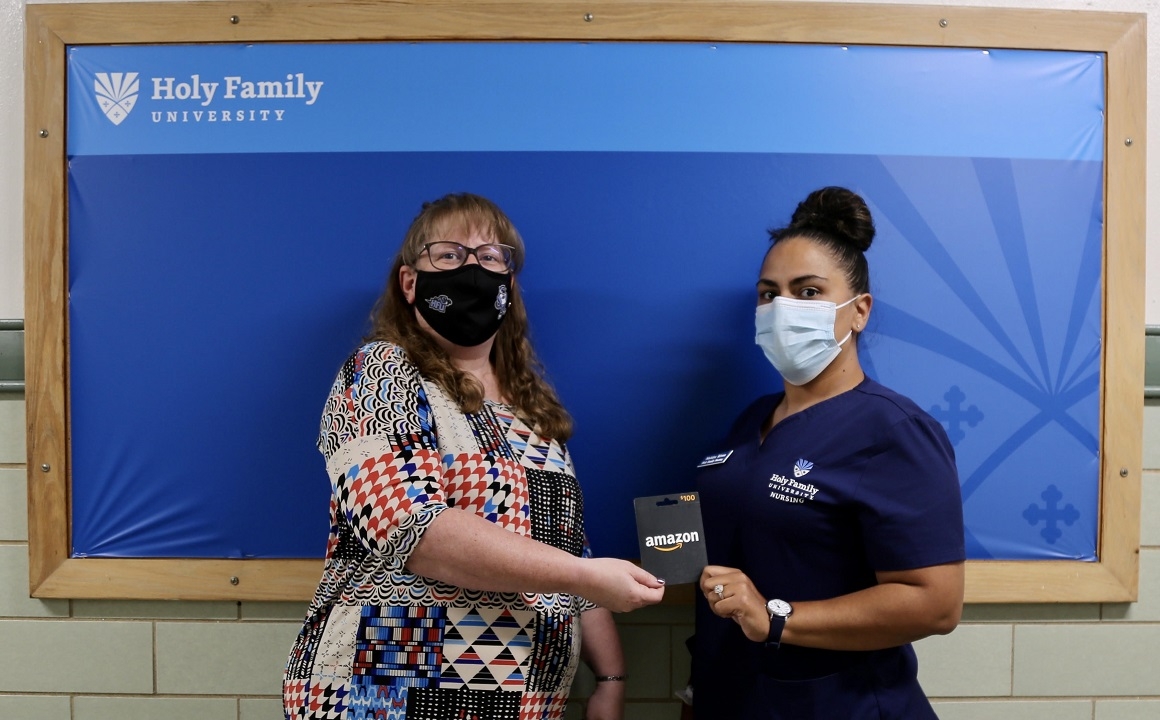 Congratulations to School of Nursing & Health Sciences BSN student Madelyn Rivera for winning a $100 Amazon.com Gift Card from the Office of Student Accounts!
Want to win an Amazon.com Gift Card? Students who sign up for Direct Deposit will automatically be entered into the next drawing!
Why Sign Up for Direct Deposit?
Often times students' accounts will have overages or unused funds that are sent back to them. To get your money the fastest way possible, set up your direct deposit account now so your money is ready when you need it!
From the holyfamily.edu homepage, click on Self Service from the top-right navigation, then click on the Banking Information Tab to sign up today.
Don't have a bank account? Holy Family University has a partnership with PNC Bank, which gives students exclusive benefits.
View more here: https://www.youtube.com/watch?v=1Sw1GpBH6Qg
For official rules, visit: https://bit.ly/3AWgQ9D