Sister Francesca Onley, CSFN, Ray Angelo, and Anthony Szuszczewicz Honored with Holy Family University Corporate Leadership Awards
Sister Francesca Onley, CSFN, Ray Angelo, and Anthony Szuszczewicz Honored with Holy Family University Corporate Leadership Awards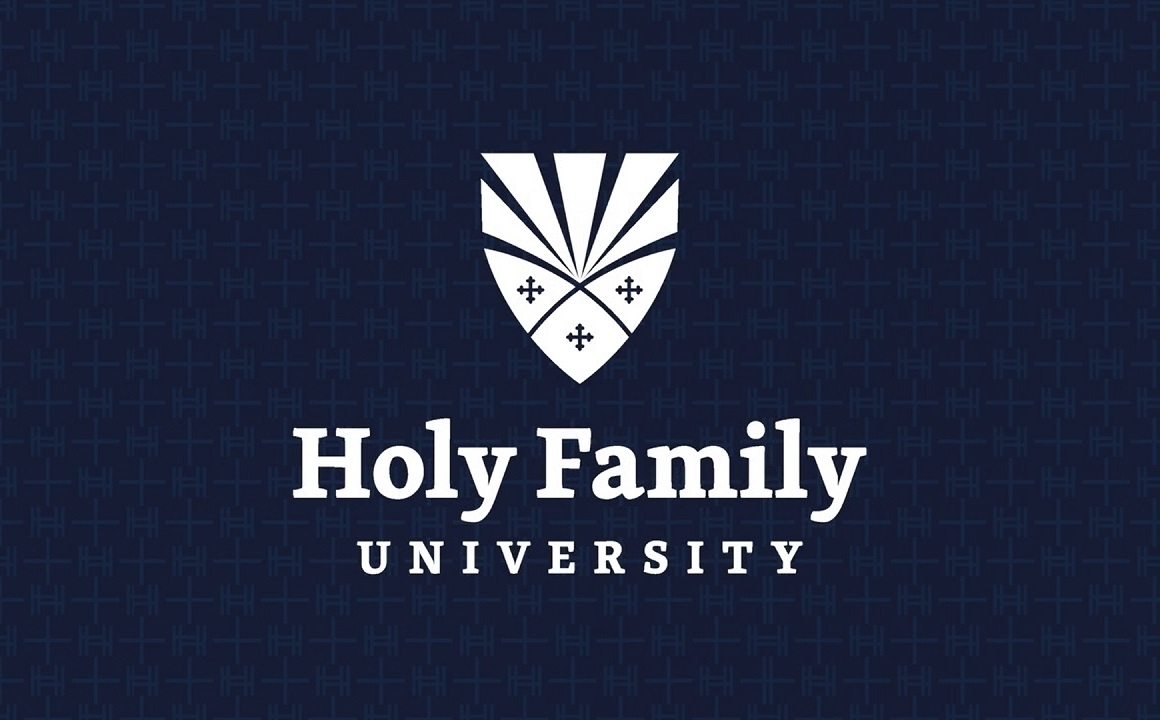 Holy Family University's long-time President, Sister Francesca Onley, CSFN, was honored by Holy Family University with a 2014 Corporate Leadership Award on the eve of her retirement. Ray Angelo, President and CEO of Westinghouse Lighting, and Anthony J. Szuszczewicz, President and CEO of Polonia Bank, were also honored with 2014 Corporate Leadership Awards.
These awards were presented at this year's Scholarship Ball 2014, which took place on Saturday, April 26, at the Sheraton Society Hill Hotel. The Corporate Leadership Award honors a member of the business community who esteems the values of family, respect, responsibility, service, and integrity as shown through a distinguished career. Dawn Timmeney, reporter for FOX 29 News, served as the Master of Ceremonies for the evening.

Sister Francesca Onley, Ph.D., CSFN, was inaugurated as Holy Family University's fourth President and Chief Administrative Officer on November 22, 1981. An effective administrator with more than 30 years experience in planning, fundraising, financial management, development and institutional expansion, Sister Francesca has overseen significant growth of the University in the last few decades, including the addition of the Campus Center (1988), the University building in Newtown (1997), the Bensalem (formerly Woodhaven) site (2003), the Education and Technology Center (2005), the Garden Residence (2006), and the Stevenson Lane Residence (2009). Throughout all of this expansion, she has maintained the integrity of the University's educational philosophy and academic programs, and under her guidance, Holy Family made the transition to University status in 2002.

"As I reflect on the last 33 years, I am grateful that I could provide our residents with opportunity to pursue higher education," said Sister Francesca. "Holy Family University has its duty and dedication to our community woven into its fabric of being, from our mission to our motto. I am honored to be awarded the Corporate Leadership Award; I am humbled by the outpouring of love and support from our greater community this spring; and I am blessed to have been allowed to influence the lives of those around me as President of the University."

Ray Angelo has held his current position as President and CEO of Westinghouse Lighting since 2008. Angelo's experience in multiple business disciplines and his focus on personal development, teamwork, and strategic planning has prepared Westinghouse Lighting to meet the ever changing needs of its customers and the demands of the global lighting market. Angelo has been an active member of the American Lighting Association since 2006 and will become Chair of the Board of Governors in September 2014. Angelo's community involvement is highlighted by his long standing involvement as a board member of the American Red Cross-Southeastern PA Chapter (1990 to present), including the role of Chairman from 2000-2002, and also with Holy Family University (1993 to present) as an active board member in the areas of Institutional Advancement, Strategic Planning, and Governance.

"Having heard about, at that time, Holy Family College from co-workers and friends, I was receptive when Sister Francesca approached me in the early 90s to join the board," said Angelo. "After experiencing the mission of the Sisters and the good work of the faculty and staff, I quickly became an active supporter of the growth of the University.  Not only does it deliver on its promise of quality, affordable higher education, it also provides a deep sense of community and moral principles."

Anthony Szuszczewicz has held his current position as President and CEO of Polonia Bank since 1995. Originally, Mr. Szuszczewicz received his B.Sc. in Pharmacy in 1962 and in 1964, his M.Sc. from the Philadelphia College of Pharmacy & Science. In 1966, he became a partner of Sitko Pharmacy; by September 1970, Szuszczewicz bought the Pharmacy; and in 1988, he opened his second one as Fairmount Pharmacy. Anthony's life took on a new direction in 1984 when he became a director of Polonia Bank and later became Polonia Bank's President. Under his leadership and with his team of directors, Polonia Bank continues to grow and serve the community. Additionally, he looks beyond the Bank to serve; his list of Board and community affiliations are vast as he is generous with his time and assistance and include not only Holy Family University's Board of Trustees, but also the Boards of the NE Philadelphia YMCA, Northeast Catholic High School, Polish Heritage Society of Philadelphia, Nazareth Hospital Foundation Mercy Health System, the Union League of Philadelphia, and the Torresdale Frankford Country Club.

"Collaborating with Holy Family University on its Board of Trustees has been especially fulfilling as I share in its dedication to the University's core values and service to the Philadelphia area," said Szuszczewicz. "Additionally, working with Sister Francesca over the years has been a pleasure, as has watching the University's immense growth and continued commitment to outstanding higher education. I am looking forward to the Scholarship Ball and sharing honors with Sister and my fellow Board member Ray Angelo."