Special Education Professor Brings First Hand Experience into the Classroom
Special Education Professor Brings First Hand Experience into the Classroom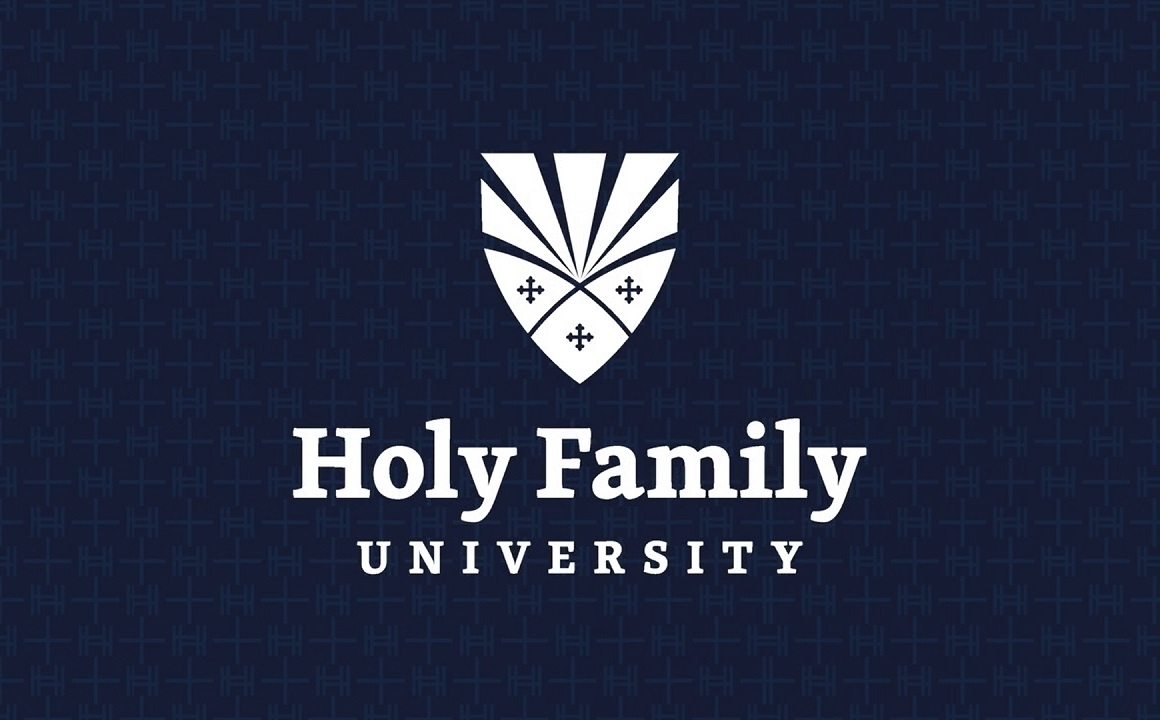 Gerry Arango didn't initially intend for her musings on life to evolve into a memoir, but she knew she had something to say.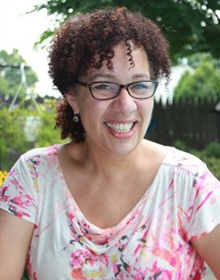 A mother to a son with special needs and a caregiver to her own mother who is battling dementia, Arango's writing was a cathartic way to deal with challenges she was facing as a mother, daughter, and friend. Now, the author of What Would Nola Do? What My Mother Taught Me about Showing Up, Being Present, and the Art of Caregiving, is combining what she teaches in the classroom with her day-to-day experiences as a caregiver.
Arango sat down with Holy Family University to discuss her classroom philosophy, her journey through writing a book, and her role in the second annual Caregiving Symposium taking place on February 13 at Holy Family University.
A lot of what you teach focuses on the topic of inclusion. Why are you so dedicated to this concept?
I started out as a special education teacher. I taught for several years, and then went back to graduate school because I was interested in educational technology. My specific interest was in assistive technology, which is technology that assists individuals with disabilities. When I had my second child, who was born with a disability, I became not just a special education teacher, but also a parent to a child with special needs, and technology became even more of a passion because my son uses assistive technology. When it comes to inclusion, it is really about the support we give to kids with disabilities, in order to enable them to be a part of everyday life, to have a meaningful life. That's what we strive for and the philosophy behind our program at Holy Family University. Children naturally belong together, and as teachers, we need to be able to facilitate that, as well as get the support needed for these kids and ourselves.
Can you tell me more about assistive technology? What type of items would fall under that term?
All kinds of stuff! Assistive technology really is any item that is used to support people with disabilities in their everyday lives. It can be high-tech devices that enable a person to communicate. It can also be iPad technology, which has been a game changer for individuals in this field. It can also be something as simple as a pencil grip for kids who are having trouble writing. It is the high-tech, mid-tech, low-tech, or no-tech item that can help a person with a disability to be successful.
How has the topic of inclusion and special education care evolved over the years, and how has that affected the way that you teach?
It's funny—when I first came to Holy Family University, inclusion seemed like a much more exotic concept to the students. Now our undergraduate and graduate students have experienced going to school with kids who have disabilities, because that's what we have been trying to make happen all these years—and it has. Our students can talk about their experiences with special needs individuals as friends and classmates and the type of support they had or didn't have. Because there is more of a focus on inclusion, our work at Holy Family is about getting our students to understand the history, values, and legalities of why, as teachers, we must support all our learners. Our work is giving them the knowledge, skills, and experiences as well. It is exciting because the more inclusion happens in real life, the more our students can connect to it and continue to foster it. Our graduate students are often in the trenches teaching, and they come back for additional certifications because they know they need all the tools they can get in order to support all of their students most effectively.
Your teaching also focuses a lot on caregiving, which was the topic of your book, What Would Nola Do? What My Mother Taught Me about Showing Up, Being Present, and the Art of Caregiving. How has being a 24/7 caregiver influenced your teachings?
The whole book started out because of circumstances in a three year span of my life. I had a friend who sustained a traumatic brain injury in a car accident. At the same time, my mother was slipping into dementia. As I was trying to support them, I realized I was drawing on many of the things I learned from supporting my son since birth. I started writing to help myself and little by little it was crafted into something that was eventually published. I try to communicate, often through my own child's stories, that it's really about trying to help people have a meaningful life and getting them to value the role we can play in supporting one another. Everybody has something they struggle with. If we all recognize what we have in common, it doesn't have to be so exotic.
Can you tell me more about the process of writing and publishing your book? It seemed as if the book was written more as a cathartic experience, with no real intention of having it published in the first place.
When I started writing, I had a different idea in mind for a book—a little dream—and I just started to write. I didn't want to self-publish the book. I wanted someone who could read it without my emotional attachment to its words. I had many readers along the way—colleagues, friends, and family—who gave me wonderful suggestions for improvement and lots of encouragement. I went to conferences and read about writing, but I needed a publisher, an agent, someone! I'm a fan of William Stillman, who presents on the topic of autism, and I often check his website for material for my classes. Serendipitously, I was on Bill's website one day, and it mentioned that he was the Editor-in-Chief of SilverXord Publications. It also said that he was looking for article submissions. I responded and told him I had articles, but he added that I could also send anything book length as well. A light bulb went off in my head, and I sent him what I had—my 'manuscript.' A week later, I got a phone call from him, and we had a conversation about the book. Bill was the one who pulled out the title. The phrase, 'What would Nola do?' kept coming up in the manuscript. My mother, Nola, even now, is a very charming woman, and she was always wise, funny, large-and-in-charge. Because I am none of those things, I would often repeat that phrase to myself to get confidence! The manuscript went through all the phases of turning into a book, including the design of the cover, by my sister, Gail Anderson, a nationally recognized graphic designer. The tail comb, eyebrow pencil, and little pink roller are on the book jacket as a little representation of our mother. The book will tell you what that's about, but it's a loving tribute to Nola, especially the eyebrow pencil. She always joked with us that when she died, if she didn't have her eyebrows drawn on, she was going to come and haunt us. She was and still is quite a character!
Looking towards the Caregiving Symposium on February 13, what are your goals for that event?
What we tried to do is make the Symposium a combination of things. Caregivers are often very challenged to take time for themselves—I can attest to that. We wanted to make the event a morning that would provide caregivers ways to better support someone, as well as have self-care pieces, where these people who do so much for others can take a morning away and learn how to take care of themselves a little better. You can come get a massage and have a red velvet cupcake because it is Valentine's Day weekend. As a person who is a working mother, a widow, a caregiver for a young man with a disability, a daughter, and a full-time professor, I know it is hard to take time for yourself. We're hoping the Symposium can be a little space for learning, relaxation, and being pampered a bit too!
Can you tell us how the first Caregiving Symposium came about last year and what you brought away from it?
What Would Nola Do? was published in June of 2014. This event was originally going to be celebrated by a book signing, but we realized that caregiving was a much bigger topic than could be held in a book. I worked with the School of Education and the Marketing and Communications Department, and our first Symposium was held in April 2015. It was small, but well received, and we decided to hold another this year because the topic of caregiving is touching so many lives. You either are a caregiver, you will be a caregiver, or you will need a caregiver at some time in your life. Doesn't that say it all?