Strittmatter's Childhood Obsession Becomes A Lifelong Career
Strittmatter's Childhood Obsession Becomes A Lifelong Career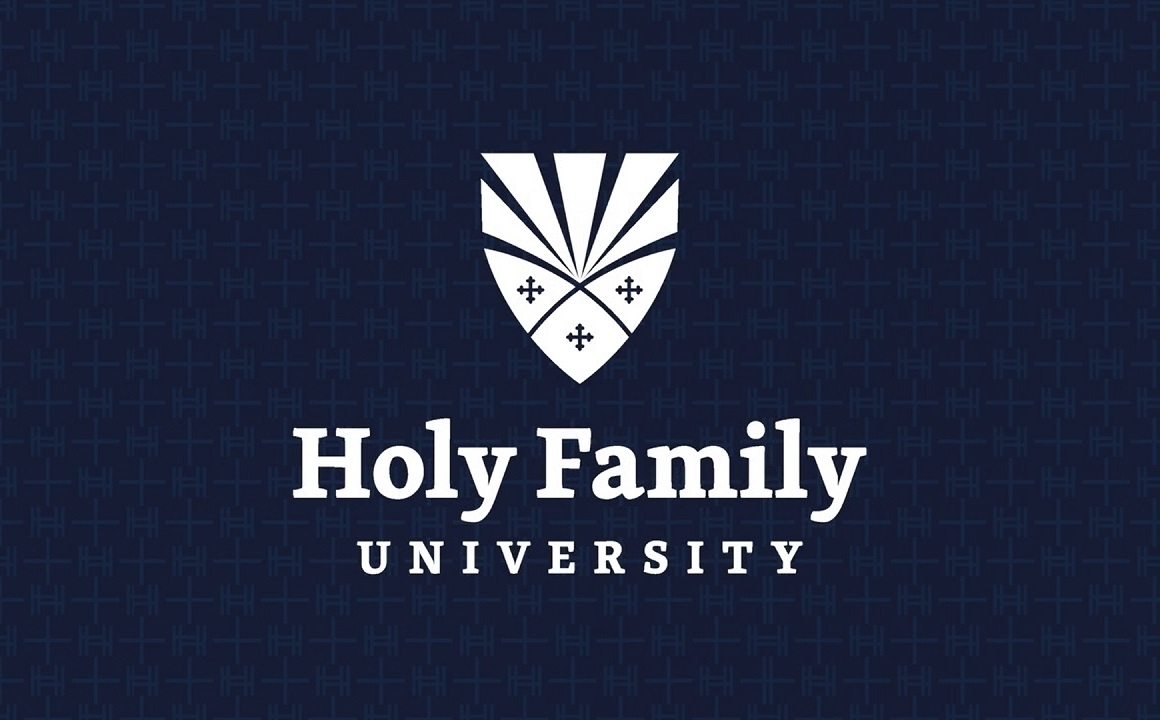 It all started with a plastic red toy.
"When I was younger, my parents gave me a red plastic microscope as a gift," Alyssa Strittmatter '12,  said. "I was constantly using it, looking at slides, insects, or just grabbing dirt from my backyard. Anything that I could put on to a slide, I would look at it for hours under this tiny handheld toy. Ever since then I knew I wanted to be behind the lens of a microscope."
Knowing that science was her calling—Strittmatter spent time after high school carefully selecting the perfect college for her desires.
"One of the main reasons why I chose Holy Family University was because I knew exactly what I wanted to do as a career," she said. "Holy Family is one of the only colleges close to me that offered classes and a clinical program for my specialized medical field. Other colleges tried manipulating my career path by advising me to focus in other sciences, rather than the field I knew I so desperately wanted to be in. Holy Family captured the vision for my future from the start and never tried leading me astray."
Even Holy Family's name ignited a close connection with Strittmatter. Growing up in a Catholic household, her faith was an important aspect in her college selection.
"Besides the fact that I fell in love with the cherry-blossomed campus, what won me over was the ringing of the church bells down the street," she said. "Being Catholic, I was never far from my family's church. I could hear the church bells every day from any part of my neighborhood. The bells reminded me of home. I knew right away that I could make Holy Family University my home away from home." 
Making the decision to move away from home and live on campus, Strittmatter would persue a degree in Biology, taking the first initial steps on her path to her dream job. Of course, an upgraded microscope didn't hurt, either.
"I knew the next couple years would open up new opportunities and experiences for me, but I didn't know the advanced knowledge I would be receiving on scientific topics beyond the medical field," she said. "The sciences in this lifetime are such incredible areas to explore and they expand further than any person could reach. Holy Family allowed me to gain knowledge in not only my field of study, but in biological sciences far beyond the human body."
Throughout her time at Holy Family University, Strittmatter always had the support of her parents back at home. When she was young, it was tough for Strittmatter to fully comprehend what her mother did. Now, as she worked towards her own degree in biology, Strittmatter was able to talk and relate her studies to the work her mom did.
"I had no concept of what my mother did for work because I was so young," she said. "I didn't fully grasp her career until middle school when my science course discussed cultural diseases. My mother went into detail about how she works in a laboratory where she performs testing to detect infectious diseases. She was and still is a scientist of viral pathogens. I wouldn't know what medical technology was or the importance of it without her."
"Many people don't realize that there is a team of healthcare professionals behind a doctor's diagnosis. There is so much behind-the-scenes work that goes into patient care and I love being a member of that team. My mother taught me that in this line of work, I'm not just holding a test tube. I'm holding the life of a patient, a family member, or a child. I take so much pride in my work and I couldn't be happier that I followed in her footsteps." 
Strittmatter's senior year was remote, spending her time off campus at St. Christopher's Hospital for Children as part of the Medical Laboratory Science program. This unique experience provided her with an extra step above other graduates, and even helped Strittmatter secure her first job after graduation, as a Medical Laboratory Scientist at the hospital. Holy Family is affiliated with the Medical Laboratory Science program at St. Christopher's. When she applied to work at the program, she was told there were over 50 applications submitted and only eight students were accepted.
"When I received a call from the program director that I had been accepted, I knew that everything I had done up to that moment was the right choice," she said.
Working in the Hematology, Chemistry, Urinalysis, Microbiology, Virology, and Immunohematology departments at St. Christopher's, Strittmatter is able to assist doctors in diagnoses, making sure the patient is receiving the best care for his or her ailment. Looking back, her journey to becoming a Medical Laboratory Scientist started with a plastic red microscope, but ended at Holy Family University.
"My educational experiences were intense, yet rewarding," Strittmatter said. "Not only was I able to open a textbook and read all about the depths of science, I was given the opportunity to take the information I had just learned and apply it in the laboratory. I couldn't have asked for a better outcome. This was the exact reason why I attended Holy Family—to make my childhood dream my adult reality. Holy Family University gave me the opportunity to turn my passion into a career."