Taking a Walk Down Memory Lane to Remember Bill Kellagher and His Name Sake
Taking a Walk Down Memory Lane to Remember Bill Kellagher and His Name Sake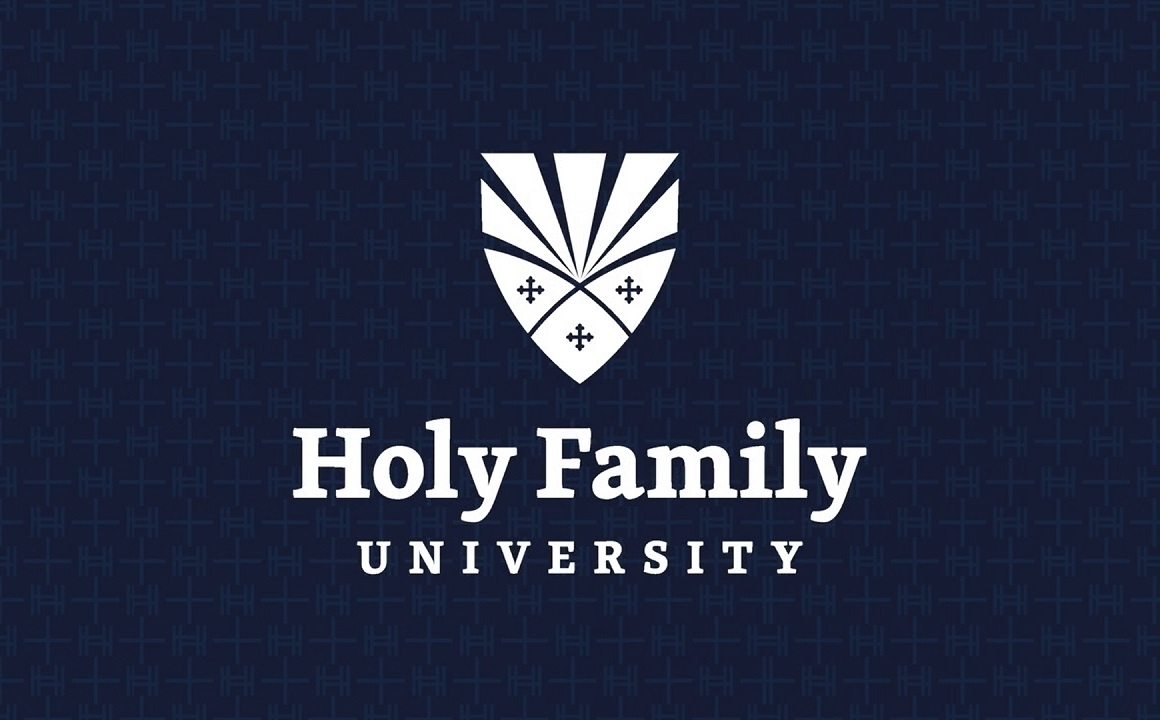 William "Bill" Kellagher was a Holy Family student, unlike many others.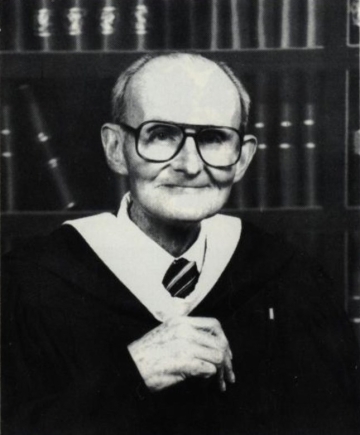 Before officially enrolling in the University, Bill became a popular figure on campus, attending all of the Philosophy and English classes, studying in the library or outside during nice weather, and treating students to lunch or coffee. His rich connection to the campus community encouraged Bill to register for classes in his golden years, after retiring from a career in manufacturing and serving in the U.S. Marines during World War II.
Both Bill and his wife, Helen Kellagher, attended Holy Family University together from 1970-1974.  After Helen passed, Bill became a perpetual student. In 1987, he began working on his second degree as a Humanities major -- 50 years after graduating from LaSalle University in 1937 with a Bachelor of Arts degree in English and Philosophy. Unfortunately, he passed away the summer before graduation, and he was posthumously awarded his Bachelor of Arts degree in Humanities in 1990. 
Given that he was a friend to everyone who knew him, the Class of 1990 raised money to provide benches, signs and a memorial plaque featuring Bill's image.  They dedicated the Kellagher Walk, marked today by a stone plaque with Bill's image and a flower bed on the walkway on Stephenson Lane between Shepherd's fold and the entrance to the Nursing building.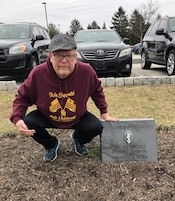 The Kellagher Walk will celebrate its 30-year anniversary on April 30, 2020 and the Class of 1990 will celebrate its 30-year reunion on October 2, 2020 during Alumni Weekend.  Many of Bill's classmates will be in attendance, including Class President, Steve Schmidt '90 (fondly known as Schmitty), who spearheaded the Kellagher Walk initiative to continue Bill's legacy on campus for the ages.
"The Class of 1990 went all out to remember Bill Kellagher, because he was truly someone we could never forget," said Schmitty. "We plan to share and celebrate many memories of Bill at our upcoming reunion, where we will raise a toast in his honor."
In fact, the Kellagher Walk was dedicated with much fanfare, including a 21-gun salute and the appearance of Ron Castille, former PA Supreme Court Chief Justice, who was the Philadelphia District Attorney at the time. Members of Bill's family, including his daughter, Fran (Kellagher) Horn '65, were on-hand to experience a very special dedication in Bill's honor.  
Bill was such a revered member of the community, the 1990 yearbook was dedicated to him and it also named him an Outstanding Senior for Extraordinary Perseverance, and the first Bill Kellagher scholarship was created and awarded in 1991.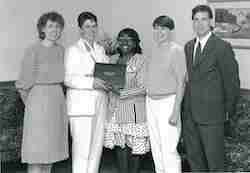 "We're so proud that Dad's memory lives on as part of the campus community and as an inspiration to other students who benefitted from his scholarship," said Fran Horn.  "Nothing would have made him prouder than to help bright minds thrive and shine at Holy Family University."
Fran's siblings, Mary Ellen Haisfield-Wolfe, Kathy Kellagher and William (Bill) Kellagher, are proud to pay tribute to their father's memory and his eternal pursuit of education.