Tortu Excels as Student and Teacher
Tortu Excels as Student and Teacher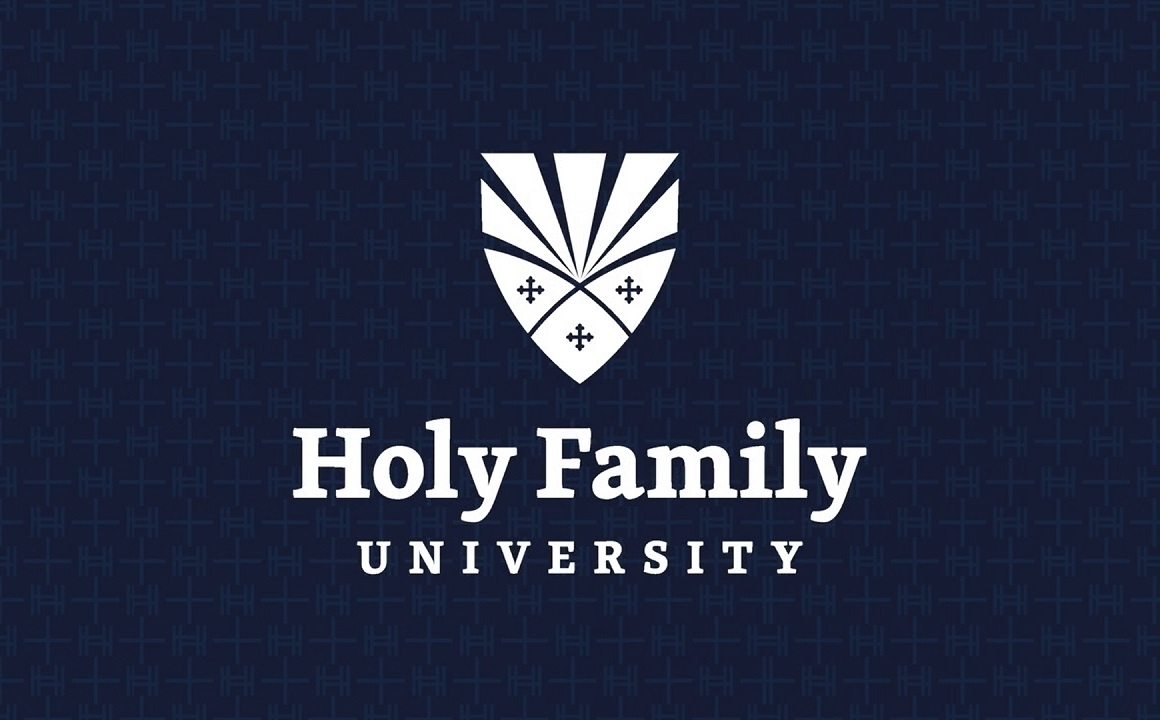 It didn't take Donna Tortu long to realize that her calling was meant to be in the classroom.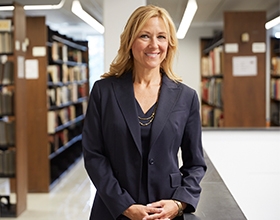 As the mother of twin boys, being a parent volunteer in their pre-school and kindergarten classrooms drew her into the school environment on a level she never expected would happen. Connecting with children other than her own and being a part of their growth and learning made a huge impact.
"The transition to education was seamless for me," said Tortu, M.E.d '09, Ed.D. '15.
A Communications undergraduate major, Tortu understood the process of exchanging and communicating ideas effectively in order to inform and teach. Tortu drew upon these strengths and put her passion for helping children learn into her next endeavor: becoming a teacher.
Deciding where to further her education was just as easy a decision as her career change.
"I chose Holy Family based on convenience of location, an excellent reputation for education majors, friends and family who received education degrees from the institution, as well as the creation of the doctoral program," said Tortu, a Special Education Teacher at Moorestown High School in Moorestown, NJ.
The Doctor of Education in Educational Leadership and Professional Studies program was created to develop innovative, effective, and ethical school and community leaders. A program not to be taken lightly, Tortu put her nose to the grindstone to complete her master's in 2009 and doctorate in 2015.
"When I arrived at Holy Family, it was as I expected—rigorous and challenging—well connected to schools in the city and the suburbs with respect to student teaching and practicum opportunities, as well as knowledgeable faculty," she said.
During her time at Holy Family, each program offered Tortu something different, something enjoyable both in and out of the classroom. Whether it was the companionship between fellow students, the opportunity to teach in a classroom for the first time, or working on her final dissertation, Tortu's experience was rich and plentiful.
"My favorite part of my studies was the interaction among the students in my classes, because we were all pursuing a teaching degree after switching careers," she said. "I chose the master's program in order to pursue a dream of continuing my education and switching to a more fulfilling career. I chose the master's elementary education K-6 degree program because it made the most sense based on my undergraduate coursework. I also chose the doctoral degree program because I felt like I wasn't done learning. I wanted to pursue a leadership position in order to effect educational change at a higher level."
With a daunting workload, a full-time job, and other responsibilities outside of the classroom, it's nice to have a helping hand—someone you can rely on. For Tortu, that came in the form of Deborah McCusker, her adviser.
"Debbie was an invaluable resource," Tortu said. "She encouraged me to take and pass as many Praxis content tests as I could at the middle and secondary level, which I did, to make myself more marketable to school districts. This proved to be excellent advice because those certifications helped me get hired."
McCusker always believed Tortu had what it took to succeed.
"Donna was an enthusiastic learner, always pushing herself toward her next goal. When we began our Doctoral program she immediately came to mind as a candidate. I was so excited when she began her studies for her doctorate and overjoyed when she was among the first to graduate. Dr. Donna Tortu is an excellent role model and a real life example of how success is achieved through dedication and hard work."
Tortu's experience during her time at Holy Family included student teaching in the Council Rock school district, as well as in Pennsbury, where Tortu was a middle school special education teacher for three years.
"Opportunities to work with faculty that have real-world experiences in schools and school districts were invaluable based on their understanding of the practice in the field," she said. "Holy Family University is well known in the area and enabled me to present a respectable resume to potential employers. I felt prepared for my student teaching and subsequent positions after graduation."