University Names Sister Maureen McGarrity, CSFN, Ph.D., as President
University Names Sister Maureen McGarrity, CSFN, Ph.D., as President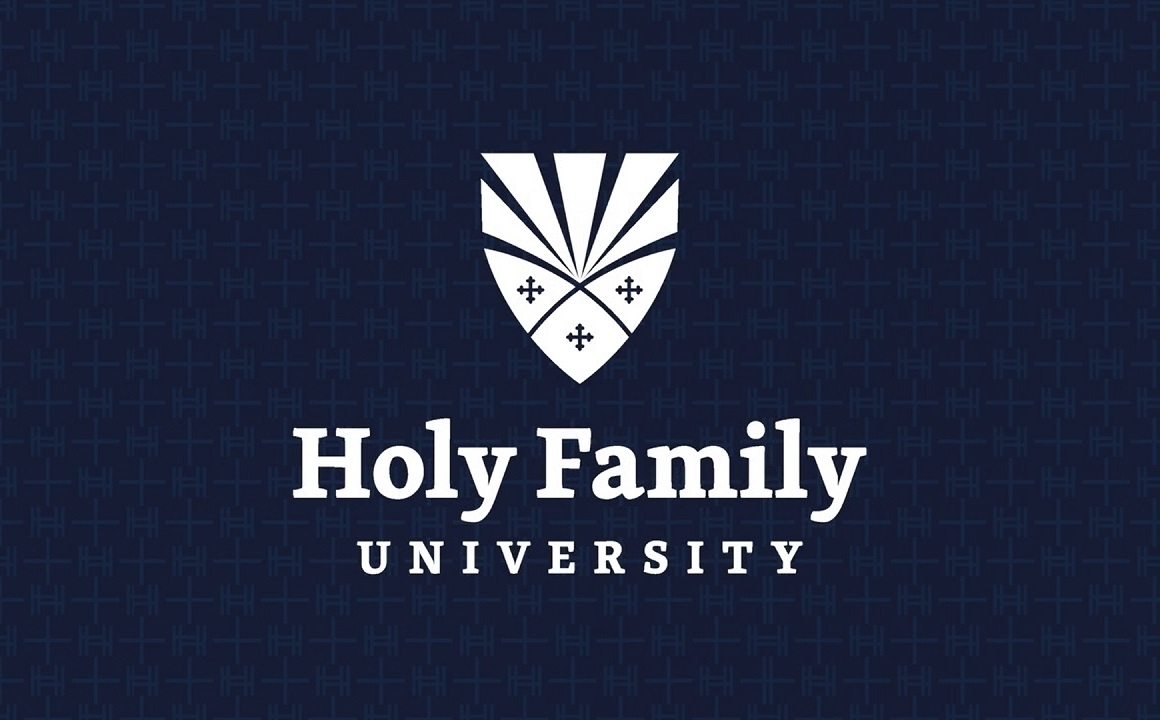 Sister Maureen McGarrity, CSFN, Ph.D., current Holy Family University Provost, has been named as the new President of Holy Family University beginning July 1, 2014.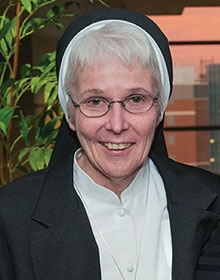 Chair of the Holy Family University Board of Trustees Dennis J. Colgan announced her presidency, "Sister Maureen has the kind of higher education experience needed in a President. The board has complete confidence in her leadership and looks forward to serving with her to make a great university even greater."
The president-to-be responded to her appointment with great enthusiasm: "I am honored and very happy to serve as Holy Family University's fifth president. I want to tell our story so others will appreciate more fully the University's academic rigor and holistic learning environment. During the 37 years I have spent in the ministry of Catholic higher education, I have seen it transform individuals and families. I thank God for the opportunity to serve at this time in the history of this excellent institution," said Sister Maureen.
As Provost, Sister Maureen oversaw enrollment management, marketing-communications, institutional research, and student life, as well as the areas comprising academic affairs, including the library. Sister Maureen's academic and administrative experience is extensive, including leadership during several reaccreditations and positions ranging from associate professor to department chair, division head, dean, vice president for academic affairs, associate provost for academic services and, most recently, as provost. She holds a Ph.D. in microbiology with a specialty in immunology from Saint Louis University and an MS in biology from Villanova.
"My experience, combined with my scientific training as a microbiologist, will help me to lead with the agility that combines data-driven analysis with responsiveness to external variables. Even a great university like Holy Family must be poised to re-invent itself as needed, while remaining committed to its core values. In our formation as sisters, we are trained to balance action with contemplation. Great business leaders advocate the same need to combine planning and execution with feedback and reflection to close the loop," said Sister Maureen.
Serving approximately 3,000 students from its main campus in Philadelphia and two additional permanent locations in Bucks County, PA, the University also offers special programs at other off-campus sites. Sister Maureen expressed her continued commitment to online blended learning formats, the continuation of accelerated degrees, and the opportunity to pursue a Holy Family University education at new sites. She also praised the expansion of student life that accompanied the construction of the Stevenson Lane Residence in 2010.
"Our size and openness to innovation has served us well," she said, "and we will continue to be creative in responding to the needs of our constituents."
Aware of the need for presidents to be involved heavily in friend- and fund-raising, Sister Maureen said, "I look forward to meeting more of our alumni, corporate leaders, and political representatives. My aim will be to balance the need to cultivate relationships externally and the need to foster internal relationships that are characterized by teamwork built on faithful listening and shared strategic achievement."
In March, Holy Family University rolled out a brand refinement and redesigned website that features the new tagline "The Value of Family."
"This is what we're all about," said Sister Maureen. "This is who we are. Let's tell the world."
Her vision for the University, building on past successes, is to further the ministry of the Sisters in creating communities of love and hope in which persons can achieve their fullest potential. Ideally, the University's goal is to provide a teaching/learning environment of mutual respect, recognizing the Kingdom of God within each person, reminiscent of the Holy Family at Nazareth.