University Opens Sister Maureen McGarrity, CSFN, PhD Center for Teaching & Learning
University Opens Sister Maureen McGarrity, CSFN, PhD Center for Teaching & Learning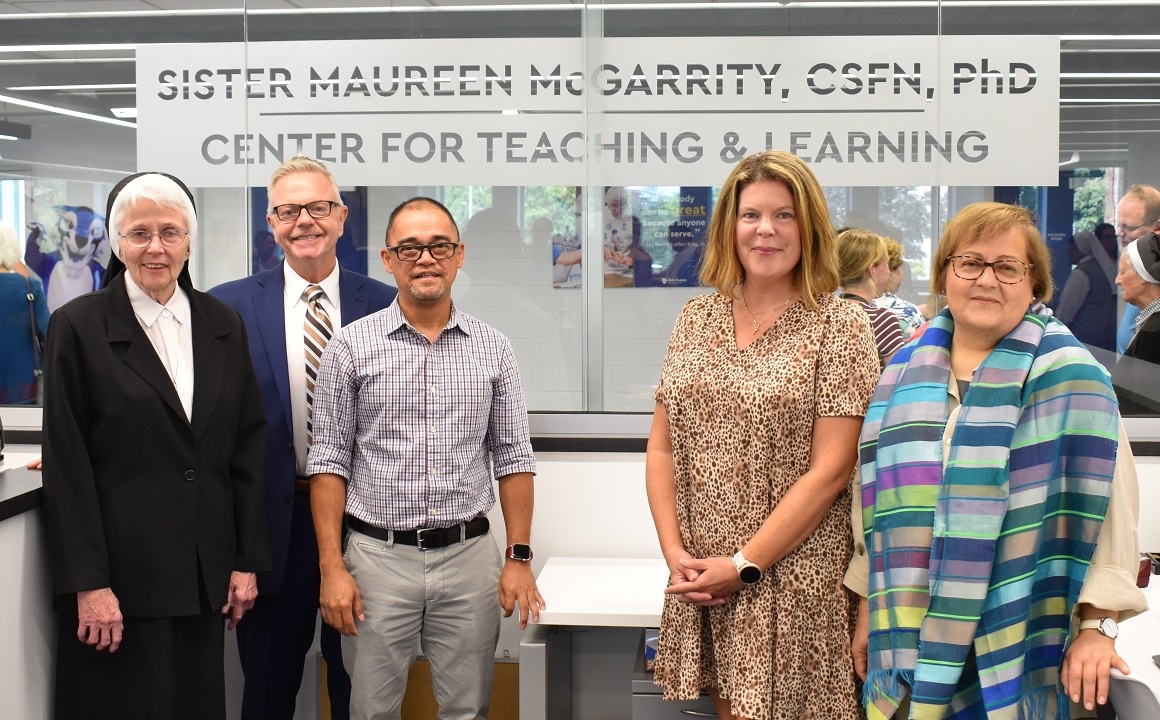 On June 30, Holy Family University held the official grand opening of the Center for Teaching & Learning (CTL), a new resource for students, faculty, and staff.
As part of the opening, it was announced by Michael W. Markowitz, Ph.D., Provost and Vice President for Academic Affairs, that the University will honor the service of President Sister Maureen McGarrity, CSFN, Ph.D. by naming the CTL after her. The Sister Maureen McGarrity, CSFN, PhD Center for Teaching & Learning is located on the second floor of the Library.
During the event, Lisa A. Ratmansky, Executive Director of the CTL, discussed the vision for this learning commons and showcased the varied inviting spaces designed for learning and enrichment and will partner with faculty and staff from across the campus to enhance student support to increase student success in all its myriad forms.
The CTL was created with funding from a $2 million Title III Strengthening Institutions Grant from the U.S. Department of Education.