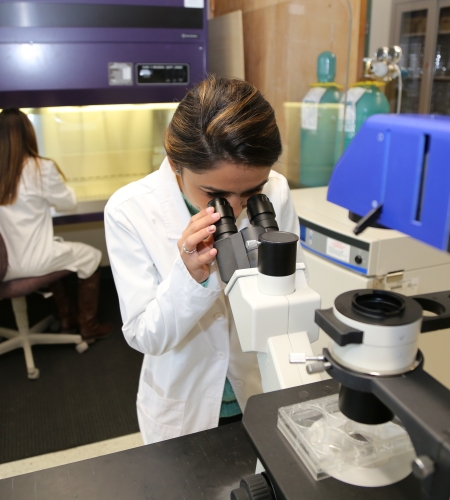 Biochemistry, B.A.
The Biochemistry program is designed to provide students with basic knowledge of chemistry, biology, and physics and the appropriate tools to integrate these disciplines to understand the biochemical, physiological, and behavioral aspects of cells, tissues, and organisms.
Program Overview
The Biochemistry program is grounded in the study of Mathematics, Physics, Chemistry, and Biology, providing the theoretical bases to understand and integrate these principles into biological processes. In this context, the program includes disciplines such as Calculus, Physics, Physical Chemistry, and three courses of Biochemistry, including Molecular Genetics. In addition to these rigorous subjects, the program incorporates disciplines that highlight the practical aspects of biochemistry, such as Analytical Chemistry, Forensic Sciences, Pathophysiology, and Pharmacology, among others.
Program Information
Degree Awarded

Program Type

Program Location

Main Campus - Northeast Philadelphia
Then/Now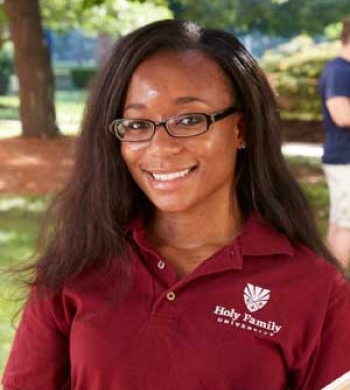 Brion Smith '16
One of the best parts of Holy Family University is the intimate class sizes. The professors are able to focus on you as a student and not a number. I chose my major because when I initially applied to college I knew that I wanted to study science, but I wasn't sure what I wanted to do once I graduated. Biology is a broad field with a lot of flexibility with career paths which is what I was aiming for.
Admissions Open House
Highlights include academic workshops, campus tours, financial aid, and student life information.
Register for this Event
Campus Center, 9801 Frankford Avenue, Philadelphia, PA 19114