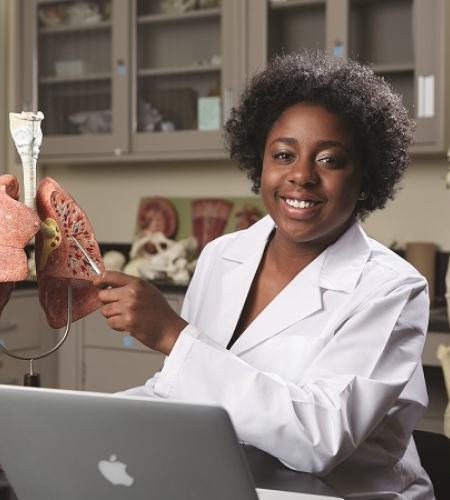 Biology/Pre-Medicine, B.A.
Biology/Pre-Medicine, B.A.
UG
The Biology/Pre-Medicine degree provides excellent preparation in the natural sciences and supporting non-science courses, providing students with a competitive edge as they apply for postgraduate professional schools or pursue a related career in health care or the sciences.
Program Overview
Medicine is a multifaceted career that allows an individual to pursue a variety of options. Some career choices include those in the fields of allied health or integrative medicine, allopathic or osteopathic medicine, chiropractic practices, optometry, podiatric medicine, medical administration, public health, mental health, environmental health, scientific research, and teaching.
Program Information
Degree Awarded

Program Type

Program Location

Main Campus - Northeast Philadelphia
Spring Open House
Hear from Admissions, Financial Aid, Faculty, and more, and discover all that Holy Family University has to offer.
Register for this Event
Campus Center, 9801 Frankford Avenue, Philadelphia, PA 19114