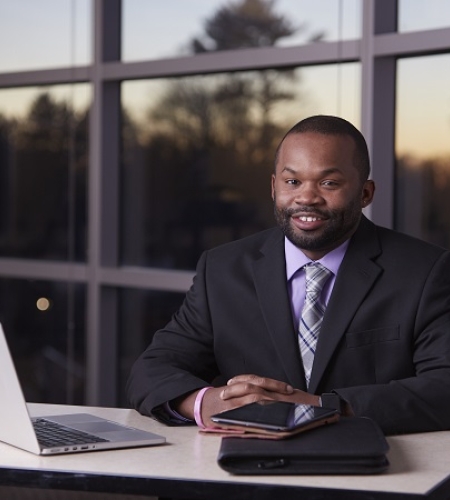 Business Administration, Minor
Business Administration, Minor
UG
Holy Family University's Minor in Business Administration will prepare you to function in a wide variety of settings in the business environment--all while sharing class time with committed, like-minded, and dedicated adult students like you.
What Can I Do with this Minor?
While earning a Minor in Business Administration, students study core topics in business including marketing, finance, accounting, and human resources. The degree also trains students to analyze data, design and implement business strategies, and evaluate an organization's effectiveness. The minor allows the student to get an overview of how business systems work.
Students with a minor in Business Administration may explore the following career paths:
Account executive
Accountant
Business analyst
Chief financial officer
Chief information officer
Chief operating officer
Financial analyst
General manager
Human resources specialist
Insurance underwriter
Management consultant
Marketing manager
Operations manager
Project manager
Program Information
Degree Awarded

Program Type

Program Location

Blended
Main Campus - Northeast Philadelphia

Required Credit Hours

18
Where Students and Alumni Intern and Work
A2DRadio.com LLC
American Heritage Credit Union
Archbishop Ryan High School
Atlantic Diagnostic Labs
C-Biz
Career Directions
Central Jersey Tents
Chik-Fila Whitman Square
Code Ninjas
Comcast Spectacor - Wells Fargo Center
CompuData
Defense Logistics Agency
Department of Licenses & Inspections
DLA
eAuditRx
Failsafe Advisors
FANTASYSTAND
Father Judge High School
First Heritage Realty Alliance
Flyers Skatezone
Forrest Elementary
Fox Chase Lock & Key Incorporated
Franklintowne Charter
Fusion Gym
Garces Events
Gloucester County Institute of Technology
HBK CPA's & Consultants
Intelligent Networks Inc
Interiors by Donna Hoffman
Jetzy
KD Financial
Kinney Center for Autism Education and Support
Kreischer Miller
Livengrin
Morsion Cogen LLC
Niehoff Endex North America Inc
Northeast Chamber of Commerce
Patch Management
Philadelphia Gas Works
Philadelphia Public League
Philadelphia Soul
Phoenix Nexus Corporation
Rosenberg, Smith, Cooney, & Migliore, PC
School District of Philadelphia
Sofive Soccer Center
Spectrum Sports
Spike's Trophies
Sponsor United
SR Snodgrass
St. Clair CPA Solutions
St. Huberts
Torresdale Library
Trevose Day School
YMCA