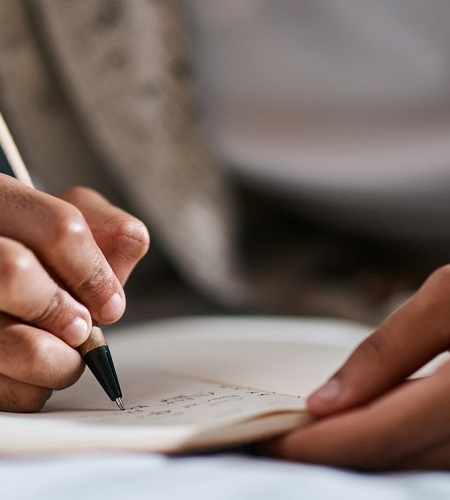 Creative Writing, Minor
Creative Writing, Minor
UG
The minor in Creative Writing is focused on the three major genres of nonfiction, poetry, and fiction. Cross-genre writing and fluidity of writing style are encouraged for students to explore their creative potential.
What Can I Do with this Minor?
This minor ideal is for students who wish to supplement other areas of study with forms of creative practice and engagement and who want to develop a specialization in a specific artistic medium.
No matter which profession you choose, writing will be a necessity. When asked, many employers list the ability to write well as the number one attribute they look for in employees. The Creative Writing minor will prepare you to communicate with employers, colleagues, and clients.
Some of the many careers that students with a Creative Writing minor may pursue include:
Blogger
Content developer
Copywriter
Corporate communications professional
Digital marketer
Editor
Human resources associate
Marketing specialist
Nonprofit professional
Public relations specialist
Publicity manager
Reporter
Science writer
Social media specialist
Technical writer
Program Information
Degree Awarded

Program Type

Program Location

Main Campus - Northeast Philadelphia

Required Credit Hours

18
Program Overview
The minor in Creative Writing gives students a chance to explore writing in several different fields, through both critical and creative outlets. Students will experience a range of writing styles and genres, as well as projects such as magazine articles, short stories, and business proposals.
Along with developing writing skills, students in the minor will develop critical-thinking skills that will help them succeed as students and professionals.
Opportunities exist within the student newspaper Tri-Lite and the literary journal Folio so that students can gain hands-on writing and publishing experience.
Folio
Students have the opportunity to join the staff of Folio, Holy Family University's literary magazine since 1959
Learn More