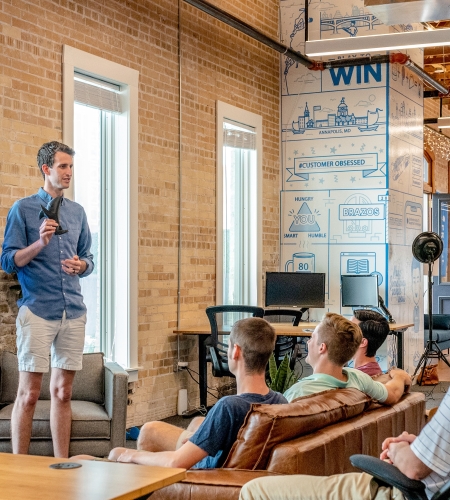 Master of Science in Organizational Leadership (MSOL)
Master of Science in Organizational Leadership (MSOL)
G
The Master of Science in Organizational Leadership (MSOL) is a fully online program designed for the professional who is seeking a graduate business degree who may not have a business background. The program will help you elevate your business leadership skills through critical, strategic and creative thinking. Students will develop skills in change management, negotiation, conflict resolution, planning and decision-making, and more.
Program Overview
According to the U.S. Bureau of Labor Statistics, the median wages for workers holding a master's degree are 30 percent higher than for those with a bachelor's degree.
Holy Family University offers graduate degrees designed to take your skills to the next level. And Holy Family University has been ranked #6 by UniversityHQ for Best Master's Degree in Pennsylvania.
Program Information
Degree Awarded

Master of Business Administration

Program Location
Request Information