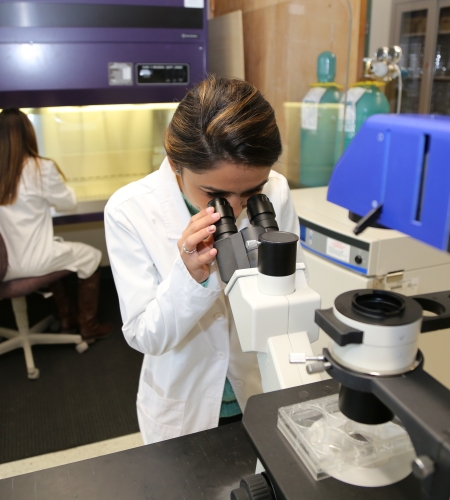 Natural Sciences, Minor
Natural Sciences, Minor
UG
The Minor in the Natural Sciences prepares the Holy Family student to think globally and will give the student the opportunity to experience and to explore the breadth of the Natural Sciences. Essential biological and chemical principles of nature will be presented as an interplay between chemical and physical Laws and their impact upon both living and nonliving systems. This minor is particularly useful for education majors who want to teach middle level science courses.
What Can I Do with this Minor?
With the recent advancement of technology, such as smartphones and wearable computers, it is hard to imagine fitting into the modern world without proper knowledge of science. The minor in Natural Sciences can open the door to the following career paths:
Allied health fields
Bioinformatics
Environmental management
Investigative journalism
Laboratory manager
Middle-school teacher
Scientific journalism
Program Information
Degree Awarded

Program Type

Program Location

Main Campus - Northeast Philadelphia

Required Credit Hours

22
Program Overview
In this minor, students are exposed to entry-level biology, chemistry, physics, and environmental science subjects. It is not a hardcore science program, but it will provide a non-science major with a fundamental understanding of scientific methods. If needed, students can easily use this minor to launch their academic career in hardcore sciences or apply the concepts from this minor in the science-based career of their choice.
Admissions Open House
Highlights include academic workshops, campus tours, financial aid, and student life information.
Register for this Event
Campus Center, 9801 Frankford Avenue, Philadelphia, PA 19114