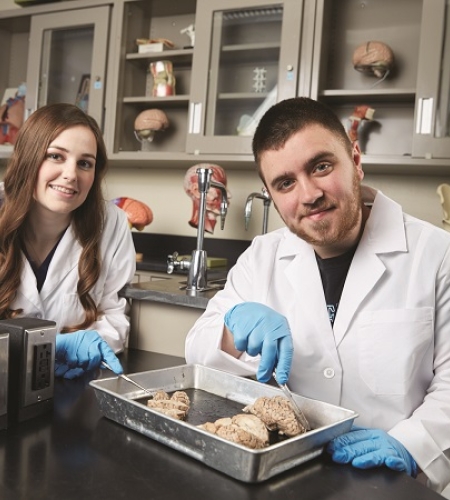 Neuroscience, B.A.
The Neuroscience major is an interdisciplinary program that is supported by our biology/natural science and psychology programs. The field of Neuroscience examines the structure and function of the nervous system, as well as the interaction between the nervous system and behavior.
Program Overview
Students in the Neuroscience program have the ability to customize the major to their interests.
Program Information
Degree Awarded

Program Type

Program Location

Main Campus - Northeast Philadelphia
Admissions Open House
Highlights include academic workshops, campus tours, financial aid, and student life information.
Register for this Event
Campus Center, 9801 Frankford Avenue, Philadelphia, PA 19114