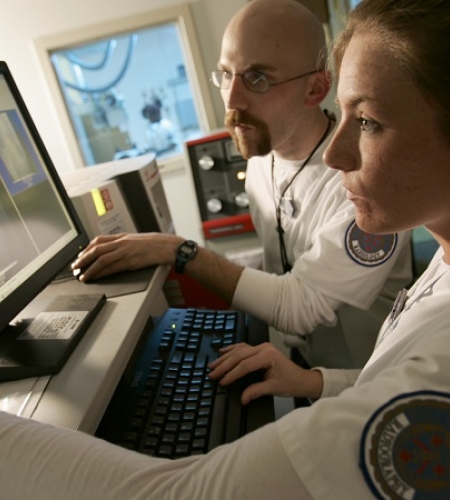 Radiologic Science, A.S.R.S.
Radiologic Science, A.S.R.S.
UG
The Associate of Science in Radiologic Science (ASRS) Degree Program is a 20-month curriculum designed to prepare students for practice in the health specialty of radiography. The degree lays the foundation for future study in the Bachelor of Science in Radiologic Science (BSRS) degree program.
Program Overview
Holy Family University graduates have high success rates passing the American Registry of Radiologic Technologists (ARRT) Examination in Radiography. With the ASRS degree and certification by the ARRT, graduates can work in a variety of healthcare settings throughout the United States as certified radiographers. Qualified radiographers are needed in hospitals, clinics, physicians' offices, public-health facilities, mobile x-ray companies, and industry.
Program Information
Degree Awarded

Program Type

Program Location

Main Campus - Northeast Philadelphia
Spring Open House
Hear from Admissions, Financial Aid, Faculty, and more, and discover all that Holy Family University has to offer.
Register for this Event
Campus Center, 9801 Frankford Avenue, Philadelphia, PA 19114