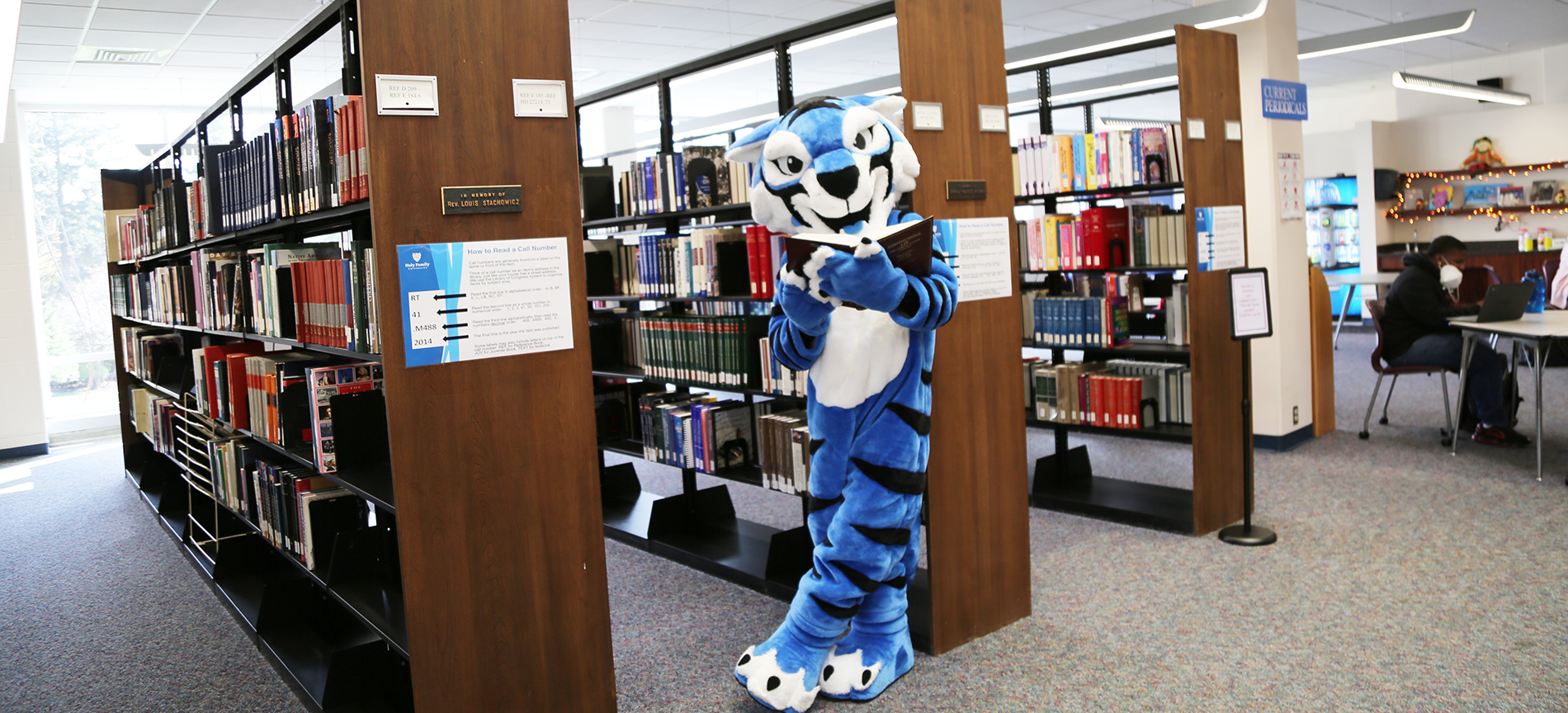 Reserve & Request
Reserve & Request
APA Checklist - Professional Paper
Follow this checklist to ensure that your professional paper conforms to APA formatting standards.
APA Checklist - Student Paper
Use this checklist to verify that your student paper meets APA formatting standards.
Ask A Librarian (Chat or Email)
Do you have a question about research, library services, hours, or another library issue? Use the Chat With a Librarian feature or email form on this page to get help.
Course Reserve Request Form
Instructors can request that library materials, including books, copies of articles, and DVDs, be placed on reserve at either the Philadelphia campus library or Newtown's Learning Resource Center for in-library or short-term use by students in their classes. Instructors may also place items they own on reserve for their classes.
IDLROSS Student Success Research Policy Statement
Teaching librarians should ask students in ENGL 101 LRI sessions to give consent for their anonymous data to be used for research purposes.
Interlibrary Loan Form
Books and journal articles not available at Holy Family may be obtained via Interlibrary Loan. You must be a student, faculty, or staff member of the university to use this service. Some materials, such as textbooks, popular movies, and newly-published books may not be available through this service.
Leonard Seminar Room
The Leonard Seminar Room is named in honor of Patricia Moorhouse Leonard (Class of '59) and is available by reservation to HFU students, faculty, and staff. The room can accommodate 2 - 4 people, and is equipped with a ViewSonic IFP 7550 Touch Display ViewBoard with full Windows capability, and a wide-angle webcam. Food and drink are prohibited in the Leonard Seminar Room. Click here for more information and to request a reservation.
Students: Schedule an APA or Research Session
Students at either Holy Family University location may use this form to request a one-on-one consultation with a librarian to begin research on a paper, find sources, or go over the APA formatting of their paper and/or references through the Center for Academic Enhancement (CAE). If you have not done so already, you will need to set up a free account with the CAE. Select "APA format" from the "Limit to" drop-down menu to schedule your appointment. Please contact reference@holyfamily.edu if you have any questions.
Faculty and Instructors: Schedule an Instruction Session
Instructors at either Holy Family University location may use this form to request library instruction for their classes. A librarian will respond to your request as soon as possible, and we will discuss the details of your instruction session.
Suggest Items for the Library
This service allows Holy Family University faculty, staff, and students to recommend items for purchase by the Library. Items will be considered as long as they support the University's academic programs and fit within the Library's budget. HFU Librarians will review all suggestions and notify requesters of their decision.