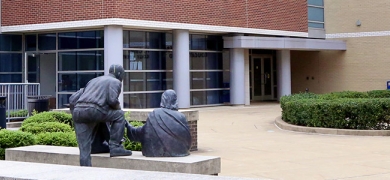 Advancement
Supporting the Value of Family
Since 1954, Holy Family University has provided students an education focused on professional development—built upon a foundation of humanities, philosophy, religious studies, and the social and natural sciences. We are grateful for every gift, large or small, and the impact they have on our student success, our graduate triumphs, our new programs, our commitment to service, our hard-won academic and professional reputation, and our dedication to affordable higher education. And, we thank you—our generous donors—who make these things possible.
Thanks to the support from our alumni, parents, friends, faculty, staff, and students, we are nationally recognized every year for our commitment to excellence and affordability. Holy Family University was named a Best College by MONEY magazine for the third consecutive year and was ranked 30th in the nation in MONEY magazine's Top Small Colleges 2020 list. These honors are not randomly assigned; they are the fruits of the University's labor and they are also the fruits of the contributions from many members of our close-knit community.
Without the support of our donors, we truly cannot fulfill our mission of educating students. By providing us with the means to offer scholarships that allow young adults to pursue their dreams, upgrade learning spaces, or fund student research, your gifts—no matter the size—are working together to foster the growth of well-rounded world citizens.