5,000 Books on a Bus: How a Holy Family University Student's Family Helped Create a Library
5,000 Books on a Bus: How a Holy Family University Student's Family Helped Create a Library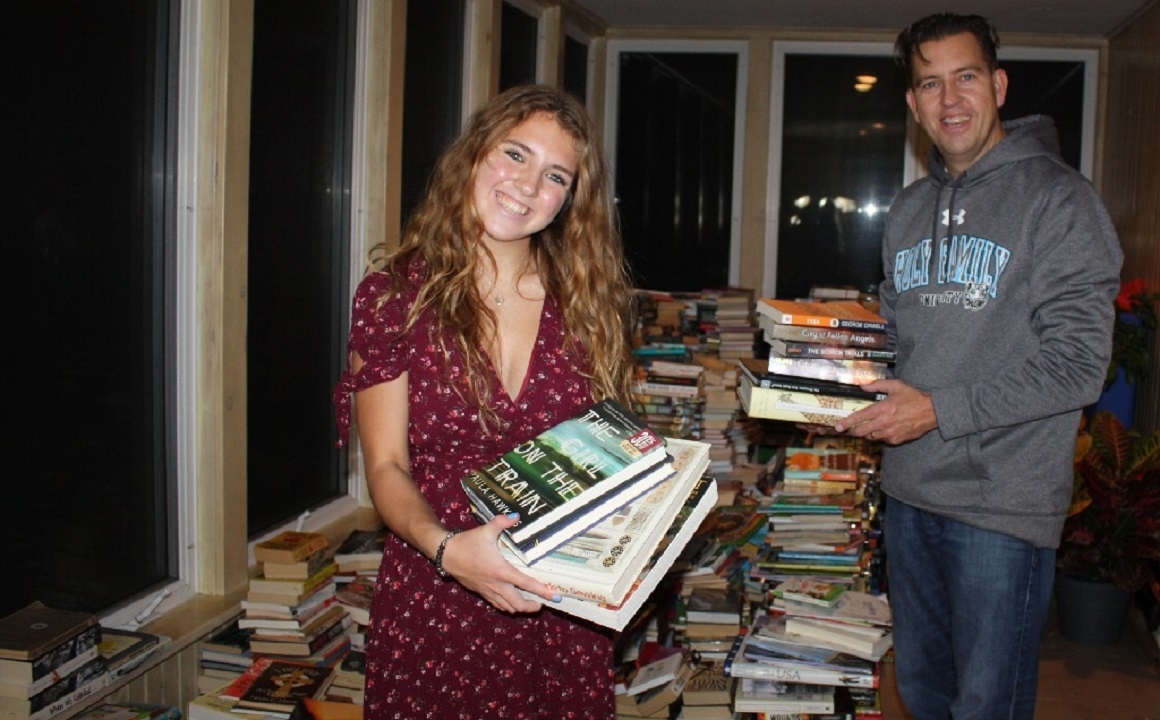 Last year, Holy Family University doctorate student Jack Mills, M.Ed. visited One Bright Ray Community Adult High School on the campus of Strawberry Mansion High School in North Philadelphia to meet about a potential graduate research assistantship on the recommendation of School of Education faculty Janet McNellis, Ph.D., associate dean and Roger W. Gee, Ph.D., professor.
During Jack's meeting with Arkadiy Yelman, principal of the evening program at One Bright Ray, he learned that the adult night campus did not have a library for their students, many of whom have challenges developing reading skills as they work toward completing their general education diplomas. "I told him that my daughter, Capri, was considering doing a service project to get books directly into people's hands," Jack said. That introductory meeting would result in a charity effort organized by Jack's daughter to create a library for the school.
Capri Mills, 16, attends Shawnee High School in Medford, NJ and she eagerly took on the challenge with the help of her father. When the project started in April the Mills family originally intended to collect 2,020 books to coincide with the year 2020. By the time that they delivered the books in January 2021 during Martin Luther King Jr. Weekend, they had collected over 5,000 books with many coming from donations from Holy Family University staff and students.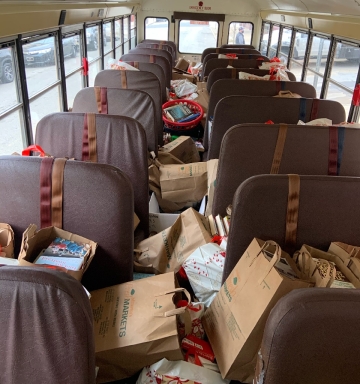 "I feel truly blessed that I was able to share Holy Family University's Mission Core Values with Capri, including Family and Service and Responsibility," Jack said after transporting the thousands of books to One Bright Ray via a donated school bus.
"It is not surprising to me that Jack went above and beyond with this project," stated Dr. McNellis. "Jack is one of our students who really lives our values, as reflected in him winning two of the Holy Family University Core Value awards last year.  It is wonderful to see that he has passed these values on to his daughter." 
Dr. Gee added, "He is a perfect person to move our partnership with One Bright Ray forward.  We are always looking for opportunities for our students to make meaningful contributions to the community."