Advancing Your Career with Radiologic Science Post-Primary Certification Tracks
Advancing Your Career with Radiologic Science Post-Primary Certification Tracks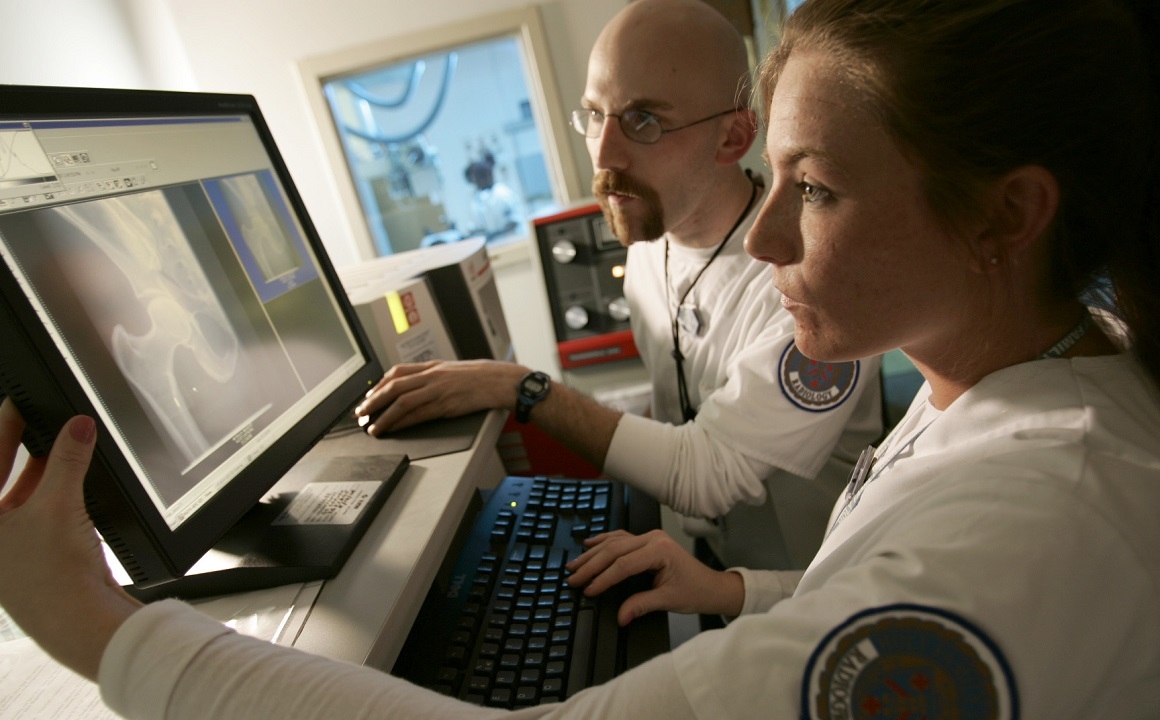 The School of Nursing and Allied Health Professions at Holy Family University has announced a new opportunity for Radiologic Technologists with current certifications by the American Registry of Radiologic Technologists (ARRT) to earn a post-primary certification in one of the following Post-Primary Certification Tracks:
Magnetic Resonance (MR)
Computed Tomography (CT)
Vascular Interventional (VI)
One of many Holy Family University students who has benefited from earning a post-primary certification is Kaleigh Taylor '18, who works as an interventional radiology technologist at the Hospital of the University of Pennsylvania. Taylor graduated from the University with a Bachelor of Science in Radiologic Science with a Certification in Vascular Intervention. She noted that the certification was instrumental in her quickly finding a job. "By receiving my certification, I was able to get a full-time job doing interventional radiology at the Hospital of the University of Pennsylvania right out of school," Taylor said.
The knowledge and training Taylor received in the program helped prepare her to be versatile in the field. She explained, "I can see different procedures, work with some of the most known doctors and collaborate all modalities into one, such as US, CT, and MRI."
Taylor is encouraged by being at the forefront of what she sees as an in-demand field. "I believe this is always going to be a growing and in-demand field of medicine because we treat many different illnesses and there are a wide variety of procedures we perform," she said. "For example, we help treat patients with cancer and that is always going to be a need. I would recommend this field to anyone because you get to use critical thinking in all different modalities and work side by side with physicians who help you learn and grow more every day."
Post-primary certificates are offered in 8-week sessions that include clinical placement that meet the needs of busy working professionals and online didactic courses. The programs are compliant with all ARRT Structured Education Requirements. The 15 credit certificates can be completed in as few as 6 months.
"We are excited to introduce post-primary certifications in CT, MR, and VI in the new 8-week session format," said Dr. Shana DiBenedetto, Radiologic Science, Program Director. "These certification options provide technologists with clinical experience and the flexibility of completing courses online to satisfy the ARRT structured education requirements. Obtaining a post-primary certification is an excellent way for a registered technologist to pursue continued professional education and for career advancement."
For additional information, visit the program website.