Alternative Spring Break Sends Students to Oklahoma City With Habitat for Humanity
Alternative Spring Break Sends Students to Oklahoma City With Habitat for Humanity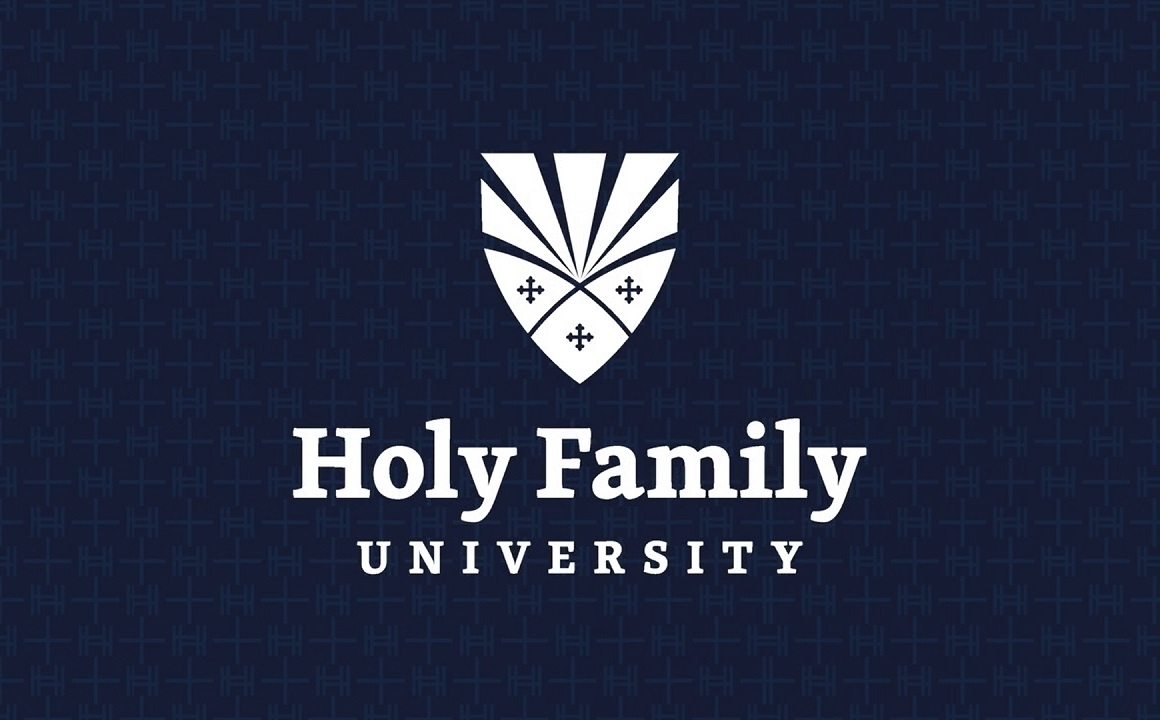 For the 10th year in a row, Holy Family University students looking for a twist on the traditional spring break experience will travel to Oklahoma City, Oklahoma to participate in a Habitat for Humanity building event.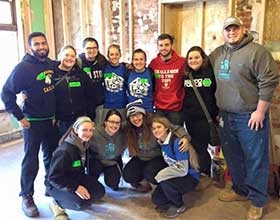 From March 6–13, students and chaperones will help construct homes for a new development, Legacy Estates, in Oklahoma City. The homes are built to help individuals struggling with poverty in the surrounding area.
"This isn't a handout," Mike McNulty-Bobholz, assistant vice president for Student Life said. "It is a way to get out of poverty. Habitat for Humanity helps with home ownership and with the mortgage."
Chaperones and students alike are responsible for fundraising the entire trip, with a goal of $20,000 being set at the beginning of the year. Through campus-wide events like Pizza and Pins, Bingo, and letter writing campaigns, the group has raised roughly half of that number.
During their weeklong trip, HFU students will attempt to build a complete home, but every building site brings its own set of challenges and goals.
"In Washington, we started with just a concrete slab," McNulty-Bobholz said. "By the end of the week, we had all the rooms framed, the outside walls framed, and the framing for the roof was being placed. Did we build a whole house? No—but we do get far. In Texas, we had to do a lot of rehab. We cleaned out yards, as well as a house that was infested with roaches. Every year is a different story. On top of this, we also work with Philadelphia. On Friday, February 12, we are doing a day of service with the Habitat for Humanity Philadelphia branch and on February 20, we will be working with the Bucks County Habitat for Humanity."
Throughout the years, the trip has been a way for students to learn and grow outside of the classroom.
"This is a life-changing experience," McNulty-Bobholz said. "Every student that has gone has said that once it is done, they have been changed in some way. Some see how lucky they are to have the possessions they live with every day."
One of the reasons students are drawn to the Alternative Spring Break program year after year is two-fold. The trip provides students with an alternative way of learning and growing, while at the same time, providing richer meaning to the Core Values of Holy Family University.
"This program is the flesh and bones of our Core Values at Holy Family University," McNulty-Bobholz said. "It has Family, where we become a very united group throughout the journey. It is the 24 of us working and building together, and not always being happy with one another, but getting through the challenge while still having Respect for each other. There is Integrity—every site we go to, the last thing we hear is 'I hope you guys can come back because you were really hard workers.' There is Vision—the students see the vision of having no money for the trip, and turning that into the $20,000 needed to go and support future trips. Then Learning—a lot of the students have never flown before, never left their parents before. A lot of them never used a power tool of any kind. Finally, the trip itself is about Service and showing Responsibility for your fellow man. There are great growth stories of students who once they go on this trip, come back as a new person."
Individuals wishing to help support the student's trip to Oklahoma are encouraged to email Mike McNulty-Bobholz directly at mmcnulty@holyfamily.edu.