Campus Ministry Event Prepares 500+ Sandwiches to Feed the Needy
Campus Ministry Event Prepares 500+ Sandwiches to Feed the Needy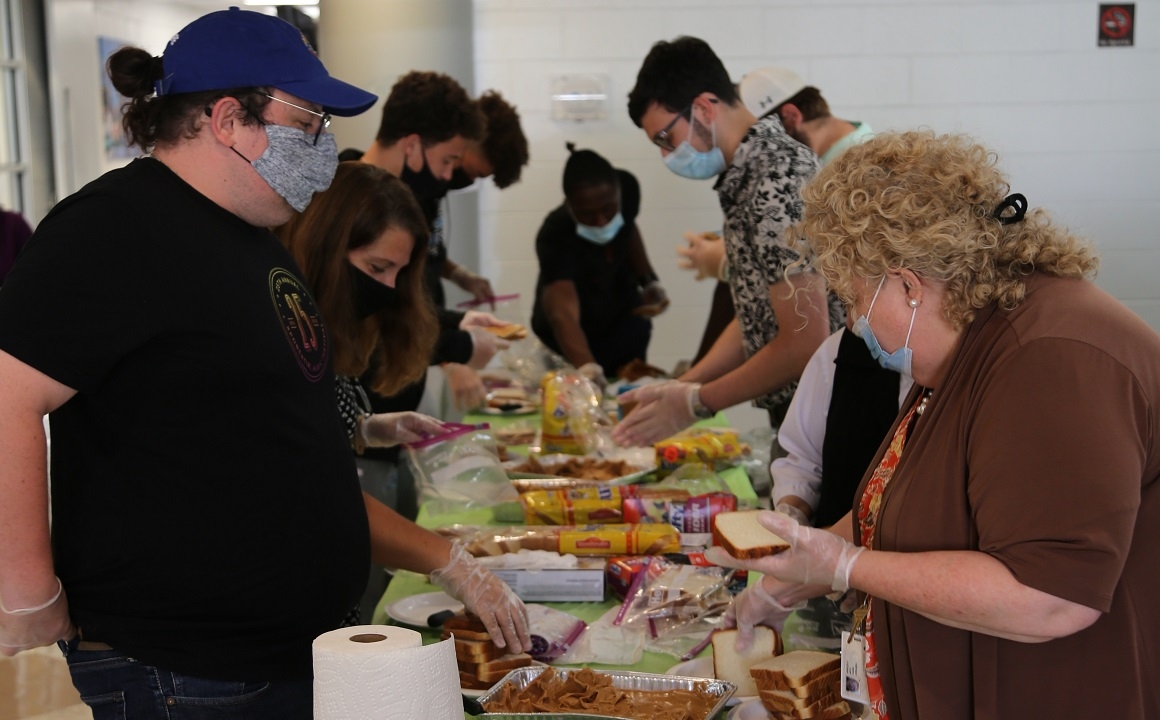 On Monday, September 20, the Holy Family University community came together in the Campus Center to participate in a service project with Campus Ministry to support the Blessed Sarnelli Community in Philadelphia, an organization dedicated to providing for people in need. The volunteers worked together to prepare 510 sandwiches for distribution to the homeless.
The Blessed Sarnelli Community provides one hot meal per day for their guests. After the meal, each guest is provided with a plastic bag containing two peanut butter sandwiches or two cheese sandwiches for those with peanut allergies.
"Holy Family Campus Ministry enjoys offering opportunities for members of the University to come together to serve, pray, socialize and grow intellectually and spiritually," said Director of Campus Ministry Father James MacNew, OSFS. "This event mobilized persons from across the University, from students to administrators, in concern for the homeless in Philadelphia. As a Catholic priest, I am unfailingly touched spiritually to see the enthusiastic response to this opportunity. What an honor it is to see our religious Sisters of Nazareth, students and student-athletes, professors, administrators, and members of our professional staff flanking Sister Rita Fanning, CSFN, our Vice President for Mission and Diversity, and putting the University Mission into practice for the Philadelphia community beyond the campus."