Dr. Elizabeth Carroll Presents "Ecology of Aquatic Plants" Workshop at Lacawac Sanctuary in the Poconos
Dr. Elizabeth Carroll Presents "Ecology of Aquatic Plants" Workshop at Lacawac Sanctuary in the Poconos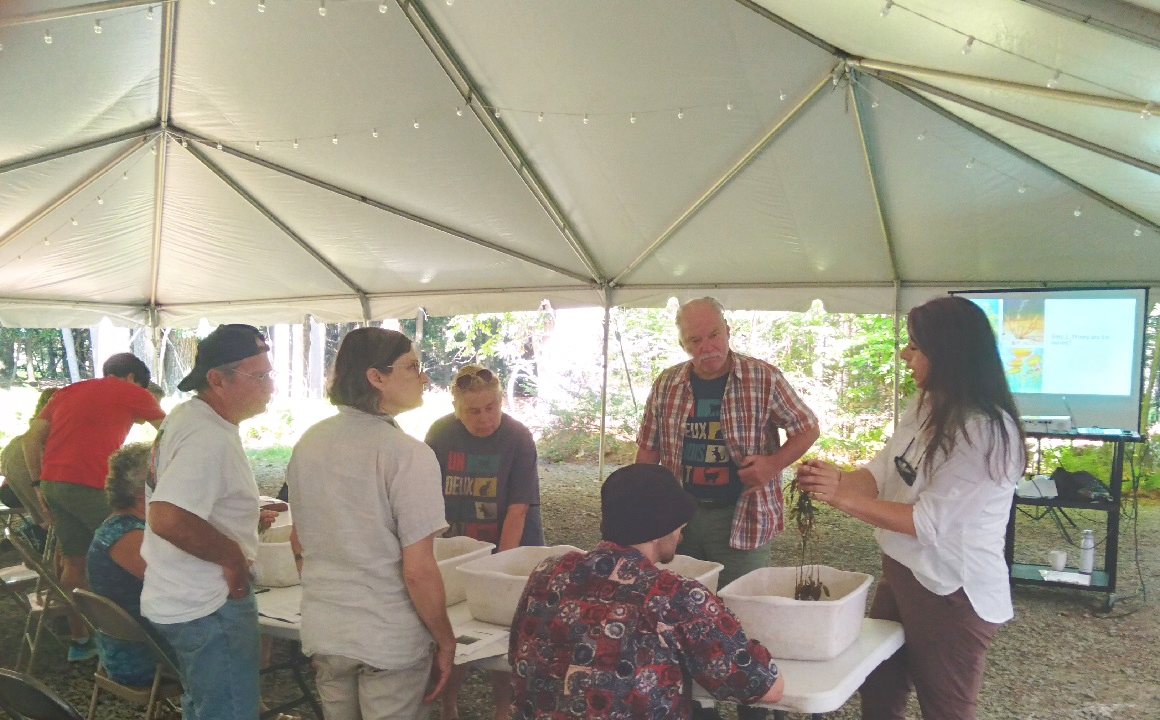 On July 17, Elizabeth Carroll, Ph.D., associate professor of Biology in Holy Family University's School of Arts & Sciences, presented "Ecology of Aquatic Plants."
Dr. Carroll's presentation was part of the Lake Appreciation Days programs at Lacawac Sanctuary, a nonprofit nature center, environmental education center, and research facility in Lake Ariel, PA. The Lake Appreciations Days program is presented by the Pocono Lake Ecological Observatory Network, a regional lake monitoring program focused on educating the public and lake associations on water quality and lake management.
Dr. Carroll spoke about aquatic plants in lakes like Lake Lacawac, a 52-acre freshwater lake located in Lacawac Sanctuary, with a particular focus on the management of aquatic plants and the identification of both native and invasive species. Attendees were encouraged to bring samples of aquatic plants to the workshop to discover how to identify them and learn about their origins.
"The Aquatic Plants workshop is focused on providing citizens with information about lake ecology as well as tools to identify native and non-native aquatic plant species," said Dr. Carroll. "I really enjoy the hands-on aspect of this workshop. Many participants also brought aquatic plants from their own lakes that they wanted to identify or aquatic plants they were worried might be non-native. Providing citizens with tools to do these identifications helps us to be able to quickly identify non-native species in the region. It also helps build appreciation for the ecology of our lakes and keep them pristine for everyone's enjoyment."
For more information on Holy Family University's science programs, please visit the School of Arts & Sciences website.