History Student Kevin Flynn Awarded 2022 Greenspan Scholarship Award
History Student Kevin Flynn Awarded 2022 Greenspan Scholarship Award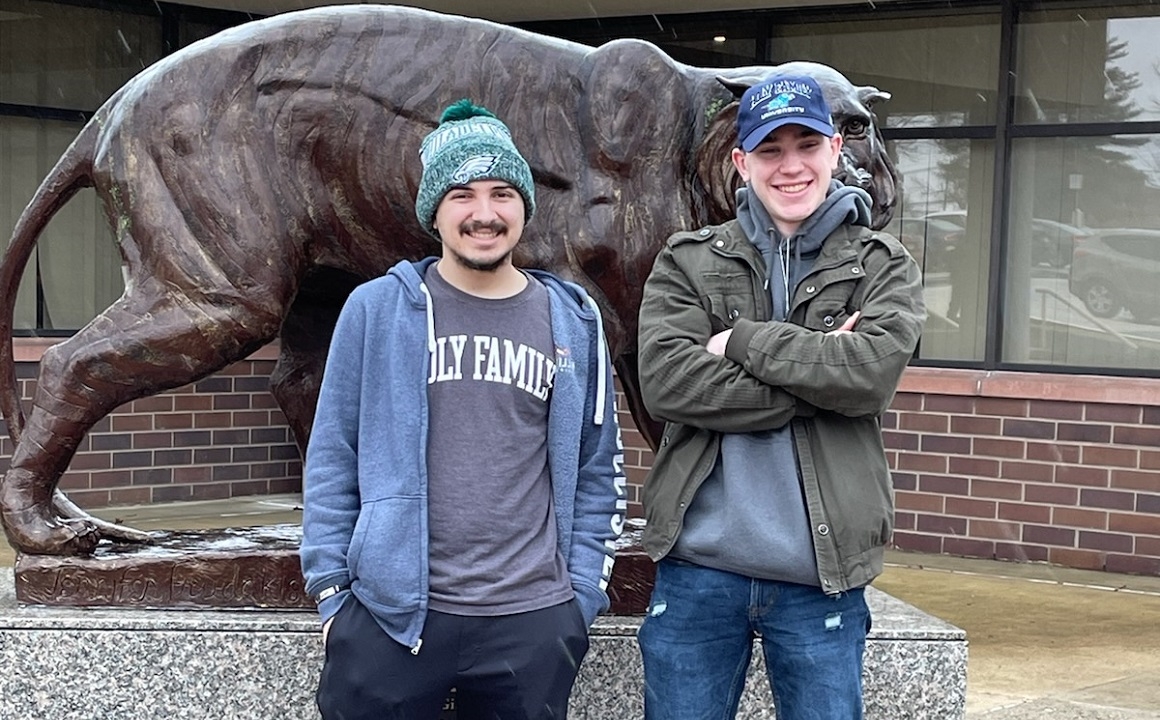 Holy Family University student Kevin Flynn has been selected to receive the 2022 Greenspan Scholarship Award by the Philadelphia Continental Chapter Sons of the American Revolution. 
The scholarship program was established by the F. Russell and Ruth Greenspan Trust. F. Russell Greenspan was a past president of the Philadelphia Continental Chapter of the Sons of the American Revolution. The scholarship program intends to recognize college students for advancing the principles of the Sons of American Revolution, which include "being patriotic, historical, and educational as embodied by our ancestors who fought in or supported the American Revolution."
Flynn, a History major in the School of Arts & Sciences, was nominated for the scholarship by Mary Carroll Johansen, Ph.D., professor of History. Flynn was required to submit a questionnaire attesting to his qualifications for the scholarship, which included an essay submission.
"I am incredibly honored to have been awarded this scholarship, and I would like to thank Dr. Johansen for letting me know about it and writing me a recommendation for it," said Flynn. "I'm always looking for scholarships to help pay for college, and being awarded this one will allow me to spend more time focusing on my studies. I truly appreciate all of the support I've gotten from everyone since I joined Holy Family."