Holy Family Alumna Publishes Children's Book "Billy the Bully Bear"
Holy Family Alumna Publishes Children's Book "Billy the Bully Bear"
Educating young children about how bullying will harm their peers can help prevent children from becoming bullies themselves. An alumna of Holy Family University's Master of Education program has recently released a book that could help kids learn why bullying is wrong.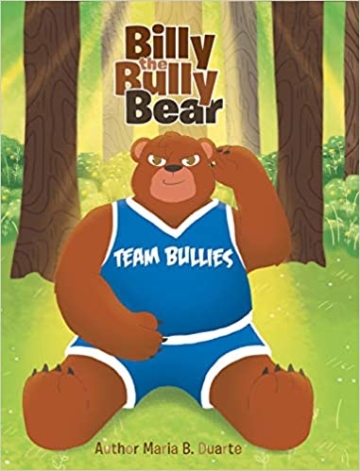 Maria Bernarda Duarte M.Ed. '15 published her first children's book, Billy the Bully Bear, on February 9 with Newman Springs Publishing, a book publisher based in Red Bank, New Jersey. The short story is about how Billy, a bear who is a bully, learns that his mean and selfish ways are hurtful to the other animals of the forest and the importance of humility. She hopes that the book will "empower children to embrace change and second chances in life."
Duarte was inspired to write Billy the Bully Bear from her experiences as an educator. Her teaching journey began when she assisted in running a prevention program for potential teenage drop-outs for the Philadelphia County Office and later coordinated the S.C.O.P. Summer Camp Program for children in the Kensington neighborhood of Philadelphia, where she taught campers literature workshops and arts and crafts as well as supervised literature-based field trips. After working as a substitute teacher in many local districts, Duarte enrolled in the Masters of Education program at Holy Family University in 2011.
"Teachers have a great responsibility to set the precedent for students to discover their passion for learning, led to my great inspiration and passion to reach and teach children through storytelling," said Duarte about her experience in education. "We must always be patient with them and motivate and inspire learning through music, dance, art, and creative storytelling. My faith in the Lord Jesus, my step-grandson, and my beautiful experience at Holy Family University became the cornerstone of great inspiration for writing Billy the Bully Bear."
For information about graduate programs in the School of Education at Holy Family University, visit the School of Education website. Please contact gradstudy@holyfamily.edu or call an admissions representative at 267-341-3327 for additional admissions information.