Holy Family University Conducts Free ESL Classes for Ukrainians
Holy Family University Conducts Free ESL Classes for Ukrainians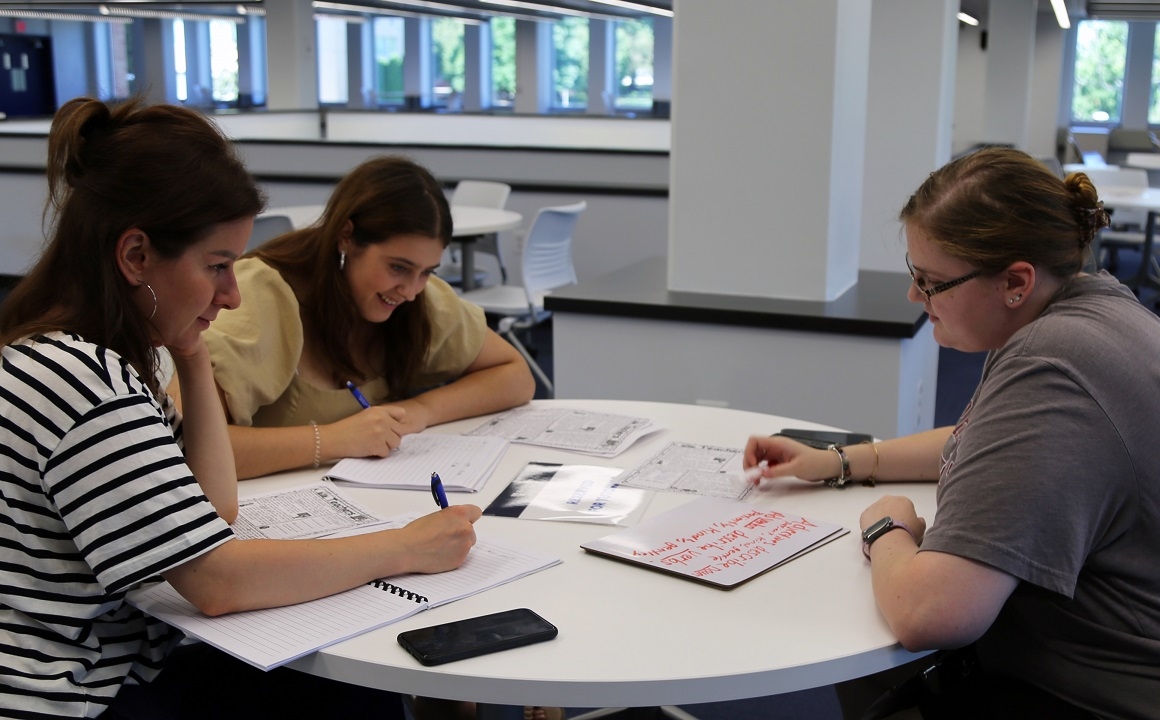 This summer, Holy Family University launched a no-cost English as a Second Language (ESL) program for Ukrainians on its Northeast Philadelphia campus as part of the University's mission of ensuring a welcoming and accessible learning community for all.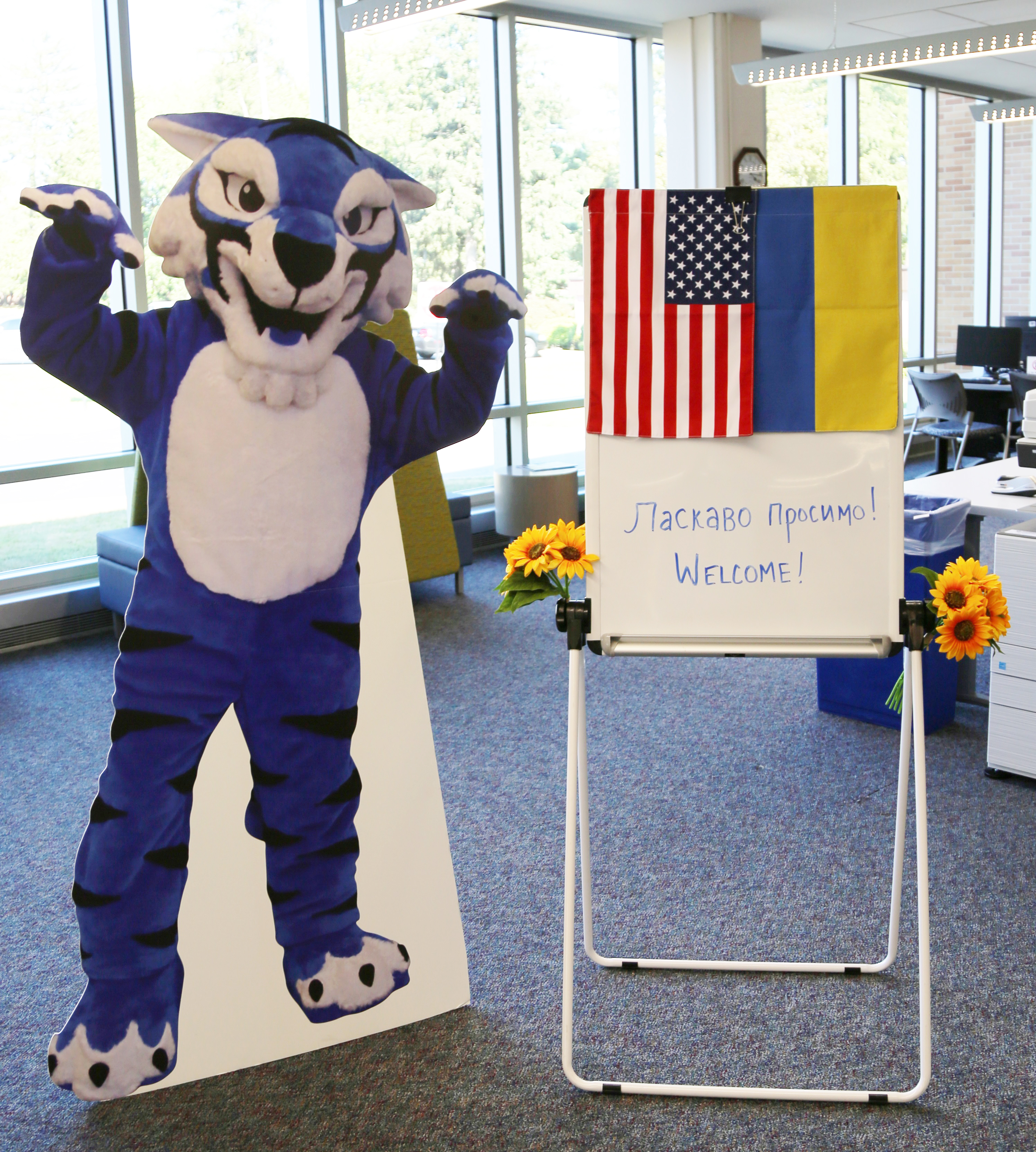 Over 40 newly arrived Ukrainian adults have been attending the six-week course at no charge to help them improve their proficiency with English as well as become familiar with the Philadelphia community.
Holy Family University established the program after presenting Volodymyr Zelenskyy, J.D., President of Ukraine, an honorary degree in absentia at its 2022 Commencement ceremony on May 21 at its Newtown campus in Bucks County, Pennsylvania.
At the Commencement ceremony, President Zelenskyy's honorary degree was accepted by the Honorary Consul of Ukraine to Philadelphia, Iryna Mazur. Anne Prisco, Ph.D., President of Holy Family University, spoke to Mazur about how the University community could support newly-arrived Ukrainians in the United States.
Mazur collaborated with several University faculty members and administrators, including Illana R. Lane, Ph.D., the University's vice president for Academic Affairs, and Dennis Millan, the director of the University's Center for Academic Enhancement (CAE), to organize the program and create the curriculum. 
"The initial commitment that we gave to the Honorary Consulate was that we could enroll three sections of 12 students each for six weeks," said Milan, who drew on his experience in ESL education to organize the program. "On our diagnostic test day, we had 48 computers available and thought we would have more than enough. But over 50 people showed up to take a diagnostic test. We ended up adding a fourth section to the program."
The Ukrainian students are assisted by Holy Family University students who serve as tutors in the CAE. "Helping the students become more accustomed to the United States and helping them feel welcome here is the best part of the program," shared Amber Fisgaer, a Holy Family University student and one of the CAE student/peer tutors.
Holy Family University's Free ESL Classes for Ukrainians program has received a $10,000 donation from the Sisters of the Holy Family of Nazareth (CSFN), the founding ministry of the University, to extend the program into the University's fall semester for additional newly-arrived Ukrainian adults who are on the waiting list of those who are interested in enrolling in the program. CSFN leadership elected to utilize its Family Outreach fund to assist with the Holy Family's program. Millan and the CAE tutors are hopeful that additional funding will enable the University to extend and expand the program.
"They love Holy Family and they are excited to be here," said Amanda Wisler '22, a graduate of Holy Family University's School of Education and another one of the CAE student/peer tutors. "Once this course is over, they want to come back."