Holy Family University Psy.D. Students Successfully Pass Comprehensive Exam
Holy Family University Psy.D. Students Successfully Pass Comprehensive Exam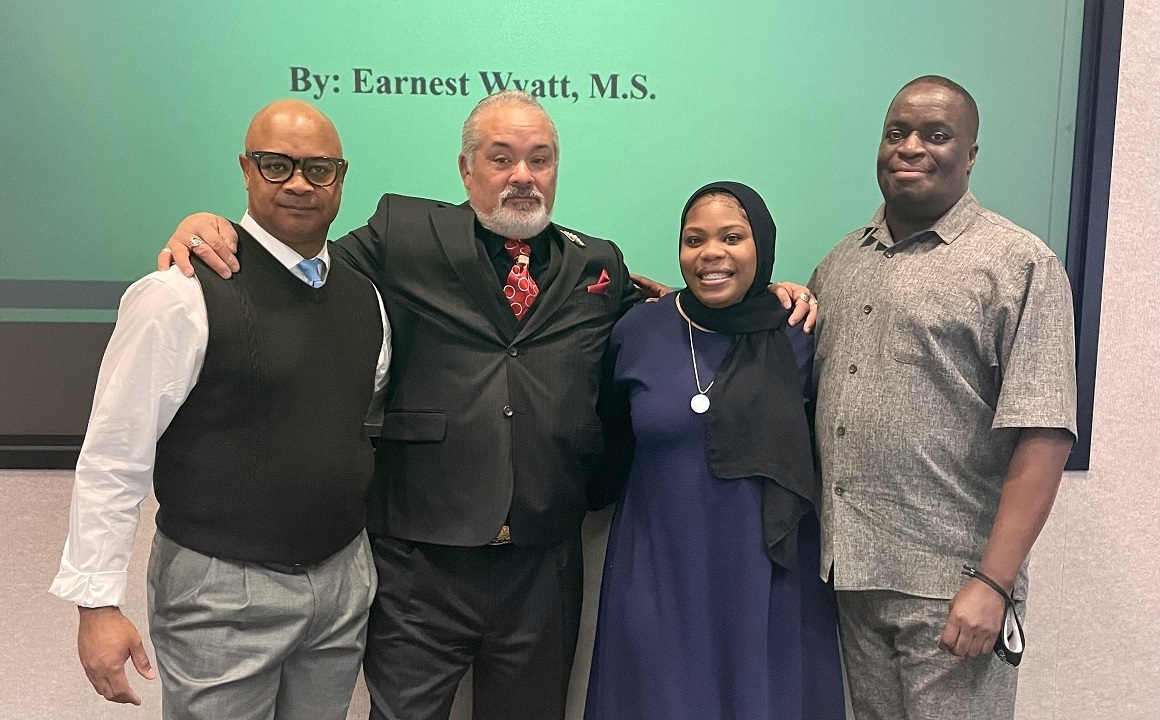 Five Holy Family University Psy.D. students celebrate passing their clinical Comprehensive Exams
After a two-year hiatus from in-person clinical Comprehensive Exams due to the COVID-19 pandemic, five students in Holy Family University's Doctor of Psychology in Counseling Psychology (Psy.D.) program, Jamila Butler, Morgan Fisher, Anthony Lewis, James Wing, and Earnest Wyatt, returned to the classroom and successfully passed their exams.
The Comprehensive Exam is a capstone requirement that allows students to demonstrate their ability to present a 360-degree view of a clinical case and is the culmination of their two years of externship.
"I have had the privilege of being the instructor for our students' first year of externship and have watched them develop their social justice and multicultural lens as well as doctoral-level clinical skills throughout their training," said Diane Menago, Psy.D., Psy.D. Program and Training Director. "Successful completion of their Clinical Comprehensive exam is quite an accomplishment and a testament to all of their dedication and hard work."
For more information on the Psy.D. program at Holy Family University (including admission requirements), visit the program website or contact the Graduate Admissions Office at gradstudy@holyfamily.edu or 267-341-3327.