Hornbach's Calling Leads Her to the Library
Hornbach's Calling Leads Her to the Library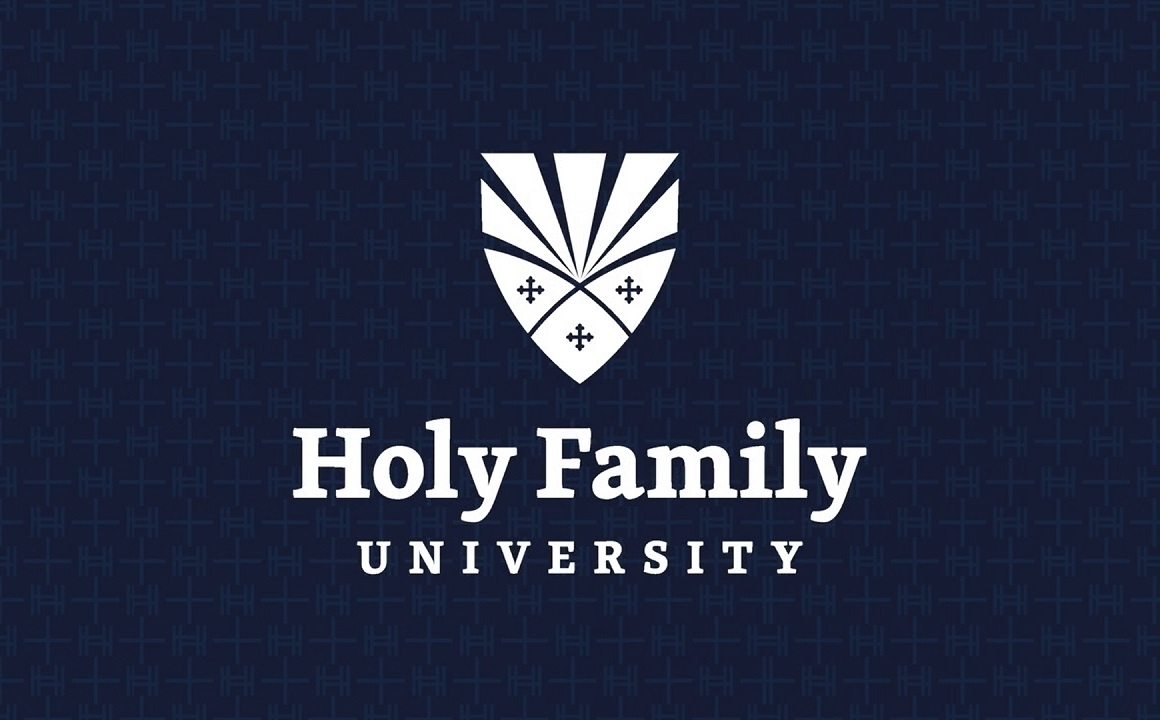 "Books are a uniquely portable magic." ~Stephen King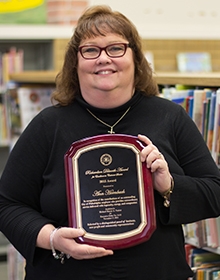 If Stephen King's quote is true, then Ann Hornbach '00 works in a land full of whimsy.
In a world littered with computers, tablets, smartphones, and accessible information at the snap of a finger, Hornbach spends her days among the original information and entertainment providers—books.
Hornbach's journey to become the Library Supervisor at the Torresdale Neighborhood Library was similar to one of the many novels lining the shelves at the library—filled with unexpected twists and turns, ups and downs, all leading to a happy resolution. However, one thing remained a constant, even when she was a little girl.
"I had wanted to go to Holy Family since I was in grade school at nearby St. Dominic," Hornbach said. "Even as a kid, I loved the campus, it just seemed so inviting. I chose Holy Family University in part because it was so close to home, but also because I just loved the school and the grounds. I believed that at the other universities, I would just be a number, one in a very large crowd. I got the feeling that Holy Family would have a more intimate, family like atmosphere. I was not disappointed."
Originally a Computer Management Information Systems major, Hornbach mulled over her career options before finally switching to Religious Studies.
"I was sensing a calling to another career, one in which I would be serving others," she said. "My intention at the time was to pursue a career in either pastoral care or teaching religion in one of the Archdiocesan high schools. I had also considered entering religious life, which I had been thinking about since my husband passed away in 1986."
After completing her education at Holy Family, an interesting opportunity presented itself. Choosing not to pursue education or pastoral care as her career calling, Hornbach answered an ad from the Free Library of Philadelphia for library trainees.
"I had thought of being a librarian in the past, and I believed that this was the right career for me to pursue," Hornbach said. "I applied for the position and was eventually accepted. After two years of library school at Drexel University, I earned my MS-LIS in Library Science. My education and experiences at Holy Family were instrumental to my success. Dr. Stoutzenberger wrote me a wonderful letter of recommendation."
Her work in the Torresdale Library hasn't gone unnoticed. Former Philadelphia May­or Mi­chael Nut­ter presented Hornbach with the Richard­son Dilworth Award for Ex­cel­lence in Cus­tom­er Ser­vice in May of last year. City Coun­cil­man Bobby Hen­on also presented Hornbach with a cita­tion that re­cog­niz­ed her various educational initiatives.
"To say I was shocked when I won the Richardson Dilworth award and received a citation from City Councilman Bobby Henon is truly an understatement," Hornbach said. "My work, in and of itself, is very rewarding. Being recognized for doing what I love to do has been quite humbling. I am very grateful to the Dilworth Award selection committee, Councilman Henon, and fellow Holy Family alum Linda Colwell-Smith, who nominated me for the award."
Still involved with Holy Family University, Hornbach, who serves on the Alumni Association Board of Advisors, still revels about her time as a student.
"I loved my time at Holy Family," she said. "I truly felt that it had a very tangible family atmosphere. Everyone was so friendly. I pray to the beloved Holy Family every day, and I truly believe Their Spirits are alive and well at Holy Family University."