Nursing Student Adama Jawara '23 Awarded 2023 Paradigm Scholarship for Working Women
Nursing Student Adama Jawara '23 Awarded 2023 Paradigm Scholarship for Working Women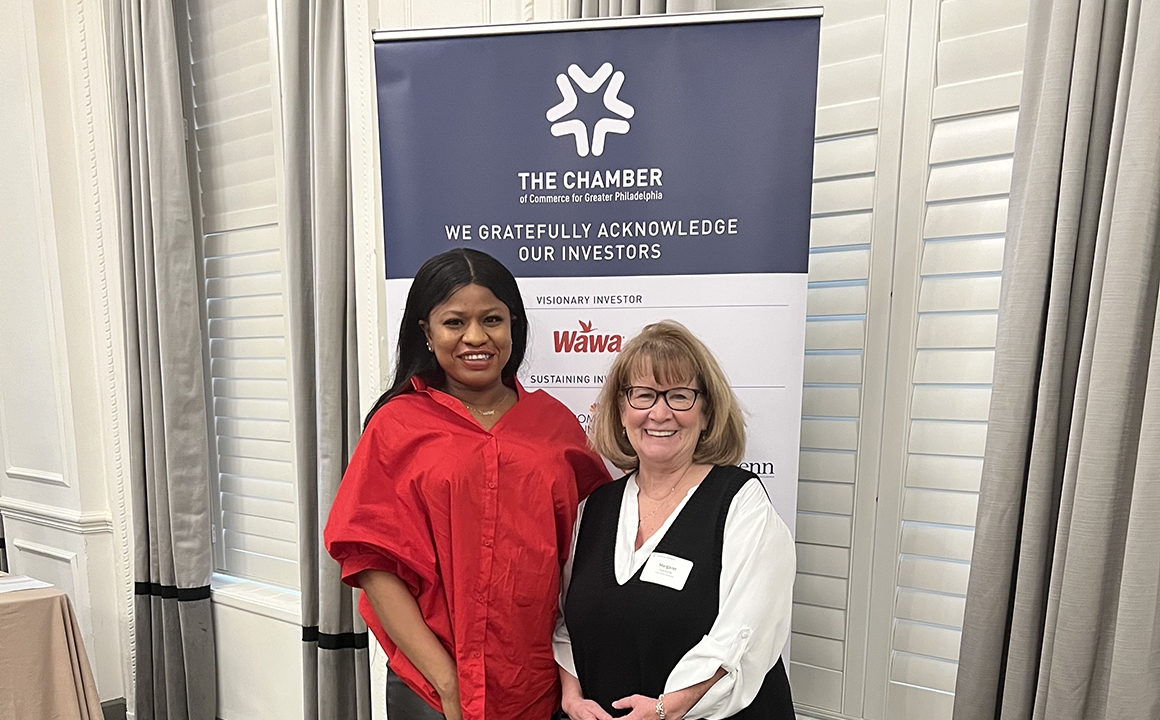 Holy Family University School of Nursing & Health Sciences student Adama Jawara '23 was one of 21 women who were presented with the Paradigm Scholarship for Working Women by the Chamber of Commerce for Greater Philadelphia.
The Chamber awards scholarships annually to women who are earning undergraduate degrees while working full-time for Chamber member companies. Jawara currently works for KenCrest, an organization that provides educational services to children and families throughout Philadelphia and beyond, including individuals with developmental or intellectual disabilities and their families.
Jawara is the recipient of the Amoore Scholarship, named in honor of Renee Amoore R.N., the founder and president of The Amoore Group, Inc. She was awarded the scholarship at the 2023 Paradigm Award Luncheon, held on March 9 at the Bellevue Hotel in Philadelphia. Jawara also previously received a 2020 Paradigm Scholarship for Working Women.
In her scholarship statement, Jawara shared, "As a first-generation college student in this country, I am determined to complete what I have started…My goal in applying for this scholarship is to relieve this stress this semester…I want to focus my attention back on becoming the great nurse I know I can be."