Psy.D. Program Holds New Student Orientation Day
Psy.D. Program Holds New Student Orientation Day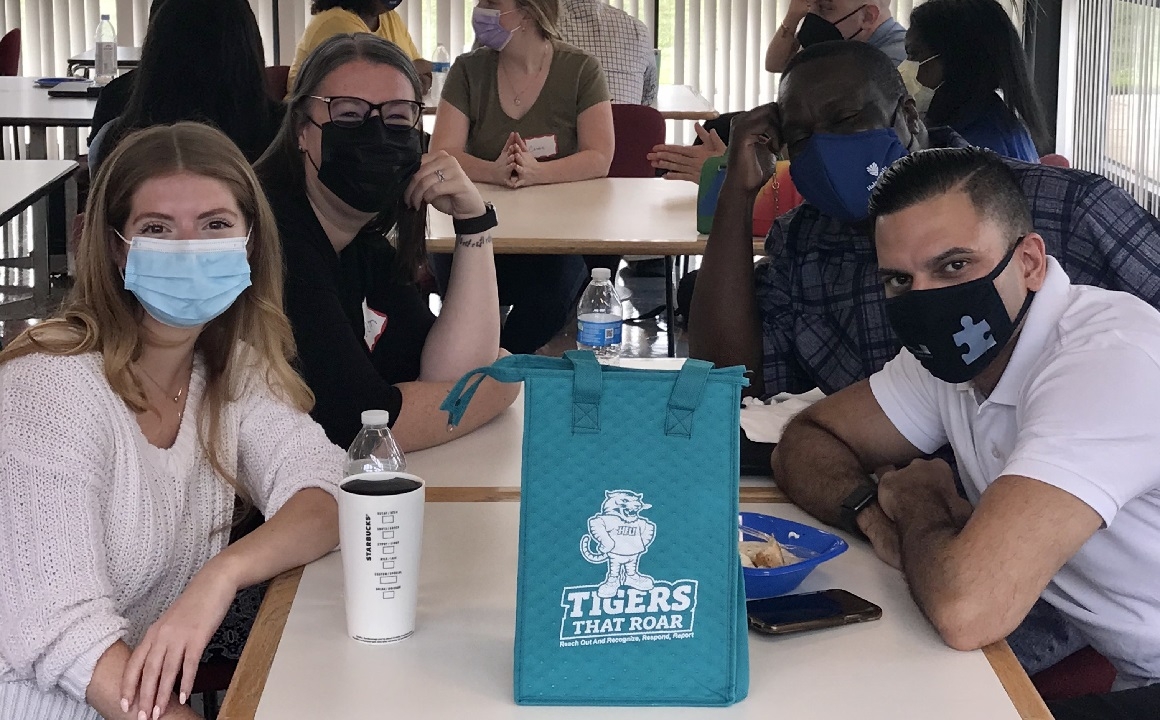 On August 31, Holy Family University's Doctor of Psychology in Counseling Psychology (Psy.D.) program held the Psy.D. Program New Student Orientation Day, its first on-campus event since the COVID-19 pandemic started. The event was created to welcome the 2021 Psy.D. cohort to the program.
The event started with a breakfast which launched the new Psy.D. Mentor program that pairs an incoming cohort with existing students to provide support for their first year in the program.
"Having a mentor program was a student-generated idea that helps to facilitate the integration of the new students into our program," said Diane Menago, Psy.D., program and clinical training director for the Psy.D. program. "It was a great way to return to campus."
The day also included a review of program expectations and University resources as well as time to get to know other students in the program.
Students who attended the New Student Orientation Day found the experience helpful. "As a Hispanic woman, it is important for me to be a part of an organization that emphasizes the importance of social justice and diversity," said Diomarys Nunez, a first-year student in the Psy.D. program. "The New Student Orientation did an amazing job at practicing the program's mission statement and I look forward to continuing being a part of this program."
The Psy.D. program at Holy Family University is committed to a practitioner-scholar training model. The program is evidence-based and practice-informed, utilizing interventions that reflect the foundational values of the discipline of counseling psychology. Our view of clinical training is consistent with the American Psychological Association's Standards of Accreditation for Health Services Psychology (HSP) and the guidelines for professional psychology training developed by the National Council for Schools and Programs in Psychology (NCSPP).
For more information on the Psy.D. program at Holy Family University (including admission requirements), visit the program website or contact the Graduate Admissions Office at gradstudy@holyfamily.edu or 267-341-3327.