Psy.D. Program Welcomes 2022 Cohort
Psy.D. Program Welcomes 2022 Cohort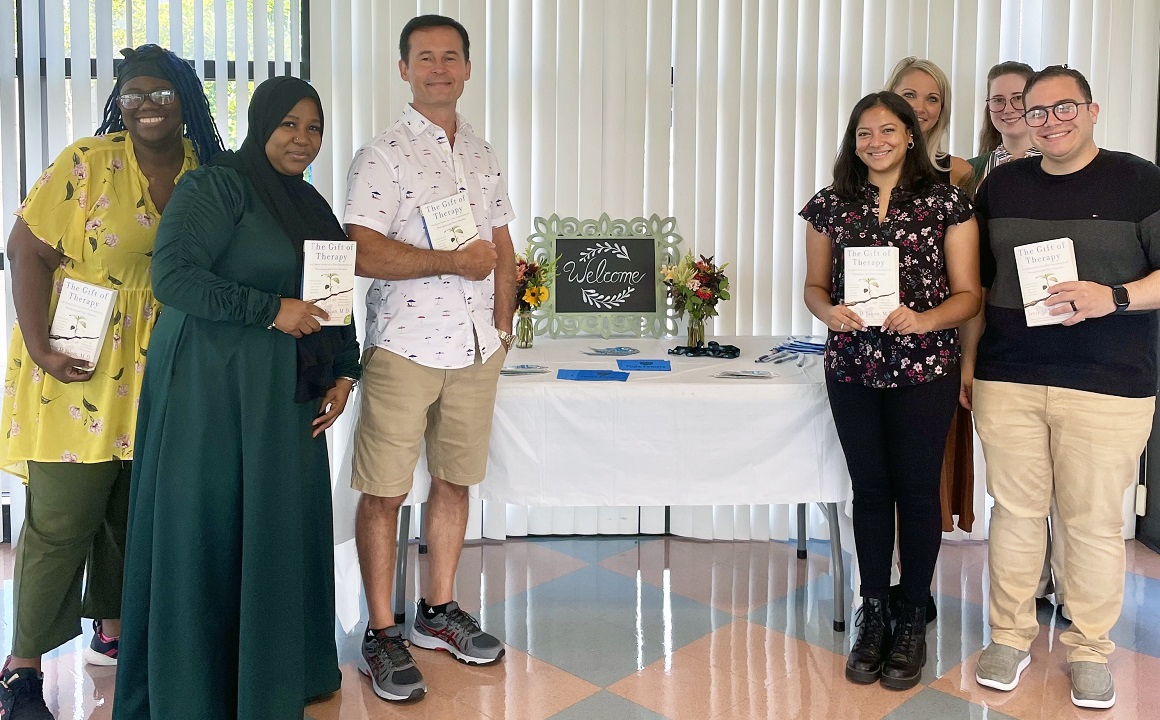 This semester, Holy Family University's Doctor of Psychology in Counseling Psychology (Psy.D.) program welcomed its 2022 cohort, the first cohort to enter the program since it was awarded accreditation on contingency by the Commission on Accreditation of the American Psychological Association (APA).
The program's newest students expressed excitement at joining the Psy.D. program. Student Josue Martinez shared, "I decided to attend Holy Family here at Newtown for several reasons. The first is the flow of the program. It is structured and reasonably doable within the given time frame. When I considered other accredited programs, I looked at the workload, structure, and cost. None have compared to what is offered here at Holy Family. Secondly, as a first-generation Hispanic college student, I desired a program that would make me a well-rounded professional. Considering the current climate of our nation, being multiculturally aware and engaging with social justice in every class has been vital in my development as a practicing professional. Holy Family has checked off all my boxes as far as choosing what was right for me. I have only been in class for six weeks and I still get excited to enter the class and have deep multi-faceted conversations that fuels my desire to continue to learn and bring quality services to the mental health field."
For more information on the Psy.D. program at Holy Family University (including admission requirements), visit the program website or contact the Graduate Admissions Office at gradstudy@holyfamily.edu or 267-341-3327.