School of Education Hosts Early Childhood and Early Childhood/Special Education Student Teacher Recognition Event
School of Education Hosts Early Childhood and Early Childhood/Special Education Student Teacher Recognition Event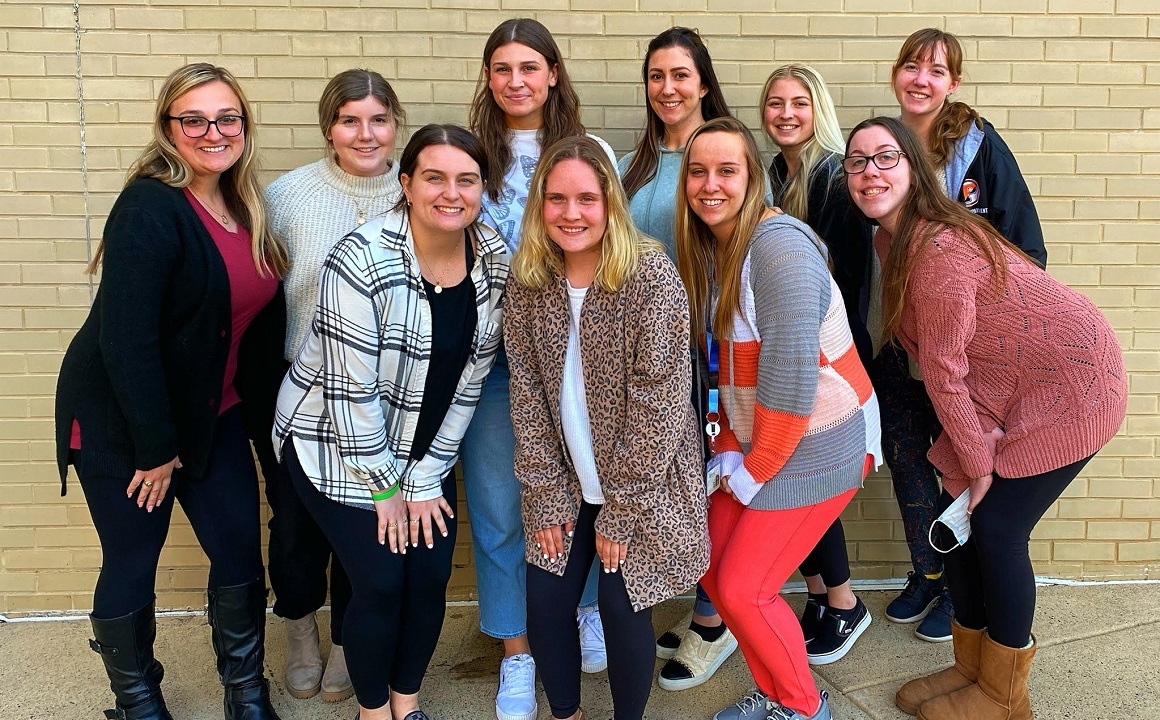 On Tuesday, April 19, 2022, the School of Education at Holy Family University recognized the student teachers who completed their field placement at the School of Education Field Placement Recognition Event in the Education and Technology Center Auditorium.
Maria Agnew, Ph.D., professor in the School of Education, opened the event with welcoming remarks, which were followed by Roseanna Wright, Ph.D., professor in the School of Education, sharing some "Words of Wisdom" with the students, who will soon be graduating from Holy Family. Next, Clare Sullivan, Ed.D., professor in the School of Education, read a short story, "A Letter to My Teacher," to demonstrate the impact that teachers have on the students in their classrooms. To conclude the event, each student was provided with a certificate and pin from Dr. Agnew to recognize their accomplishments.
"The School of Education Field Placement Recognition Event was a very well put together and meaningful event," said School of Education senior Taylor Madison. "Here each student who had completed all of their field placement assignments was recognized by some of our professors. We each received a certificate commemorating our success in completing all of our field placement requirements, along with a pin to wear at graduation. We were also allowed to reflect upon all of our experiences throughout student teaching with our peers and professors."
"Tuesday night was a bittersweet celebration," shared School of Education senior Sarah Gates. "It was nice to be recognized for all of our hard work and dedication over the past several years. I'm glad I had the opportunity to come together one last time with my peers and professors from the School of Education to celebrate our accomplishments."
For more information on Holy Family University's education programs, please visit the School of Education website.