School of Education Joins with Nazareth Academy High School and Alpha House for Holiday Event
School of Education Joins with Nazareth Academy High School and Alpha House for Holiday Event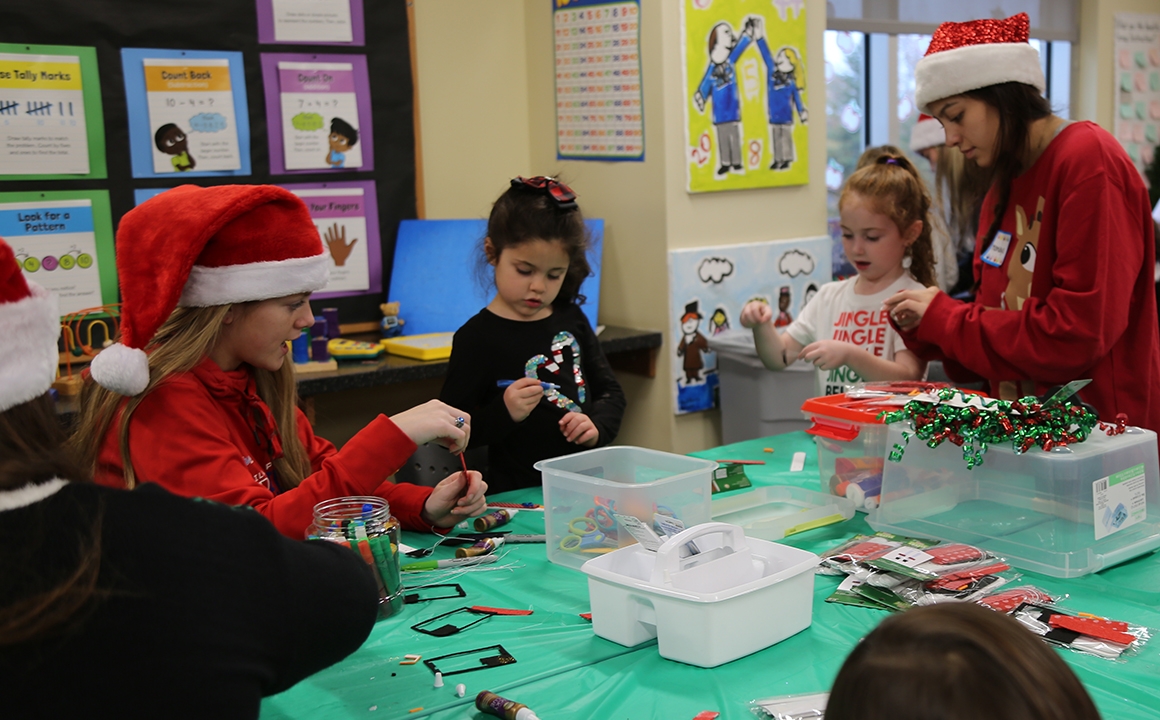 Holy Family University's School of Education and Nazareth Academy High School teamed up to create holiday fun for the students of Alpha House, the University's Nursery, Pre-K, and Kindergarten demonstration school.
Through funding provided by a grant from the Pennsylvania Department of Education, Maria Agnew, Ph.D., professor at Holy Family University's School of Education, organized an event on Wednesday, December 6 in the Education and Technology Center to usher in the holiday season and promote the field of inclusive education.
Nazareth Academy High School students interested in the field of education were invited to Holy Family to lead Alpha House students through a simulated sensory trip to the North Pole. Activities included "baking" cookies, searching for elves in the snow, creating reindeer food, decorating Christmas trees, and creating snowmen with arts and crafts.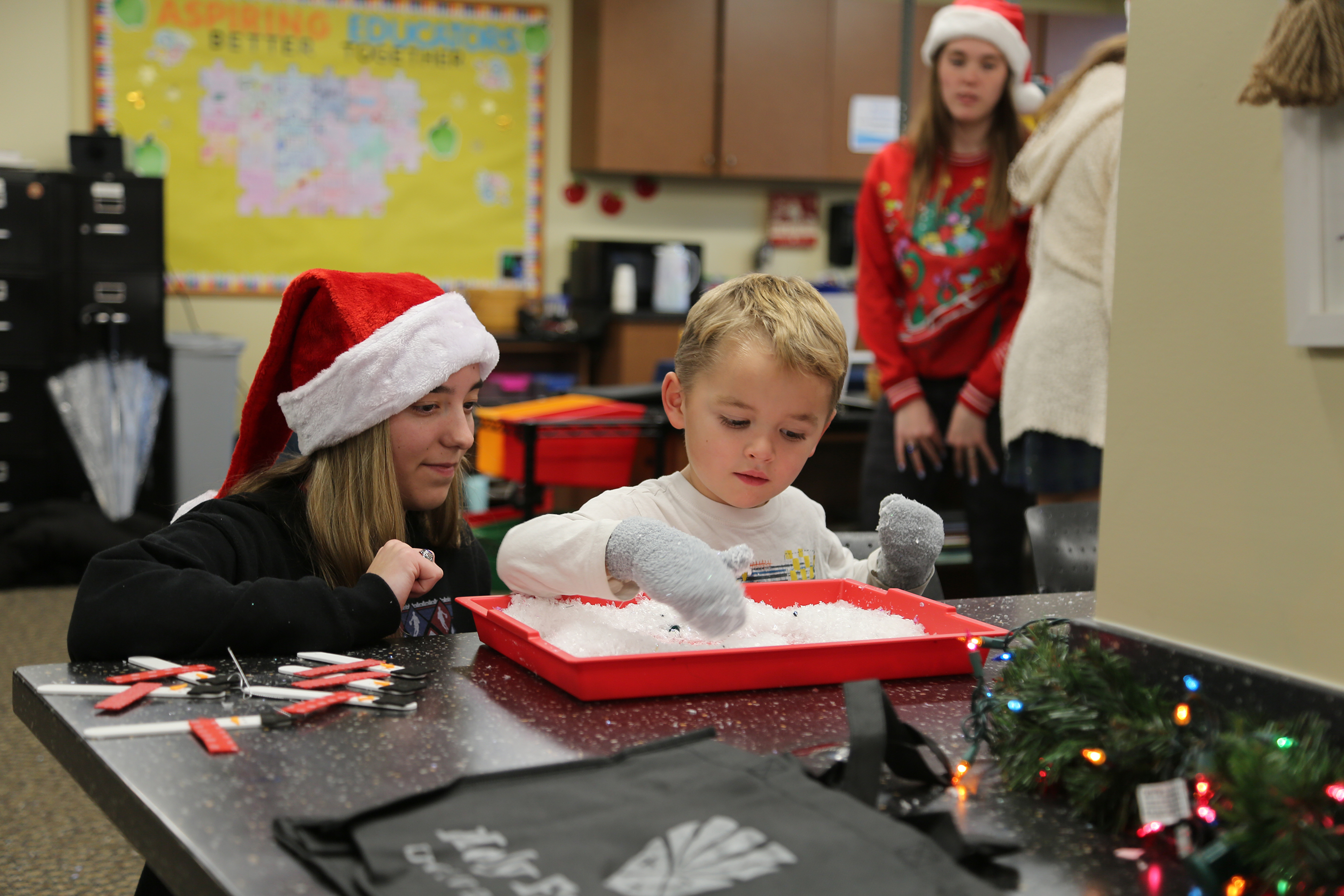 As part of the learning experience, the Nazareth students participated in a brief training session during which they learned about opportunities in the field of education and how to work with students with different learning needs.
"This was a wonderful experience for our students, and we were blessed to share in the day," said James D. Meredith, Principal of Nazareth Academy High School. "Our Nazareth students were thrilled to give of their time but very quickly it became clear that the Alpha House students, with their expressions of joy and wonder, gave our students so much more. We are grateful to Holy Family University for the opportunity to participate in this shared Mission."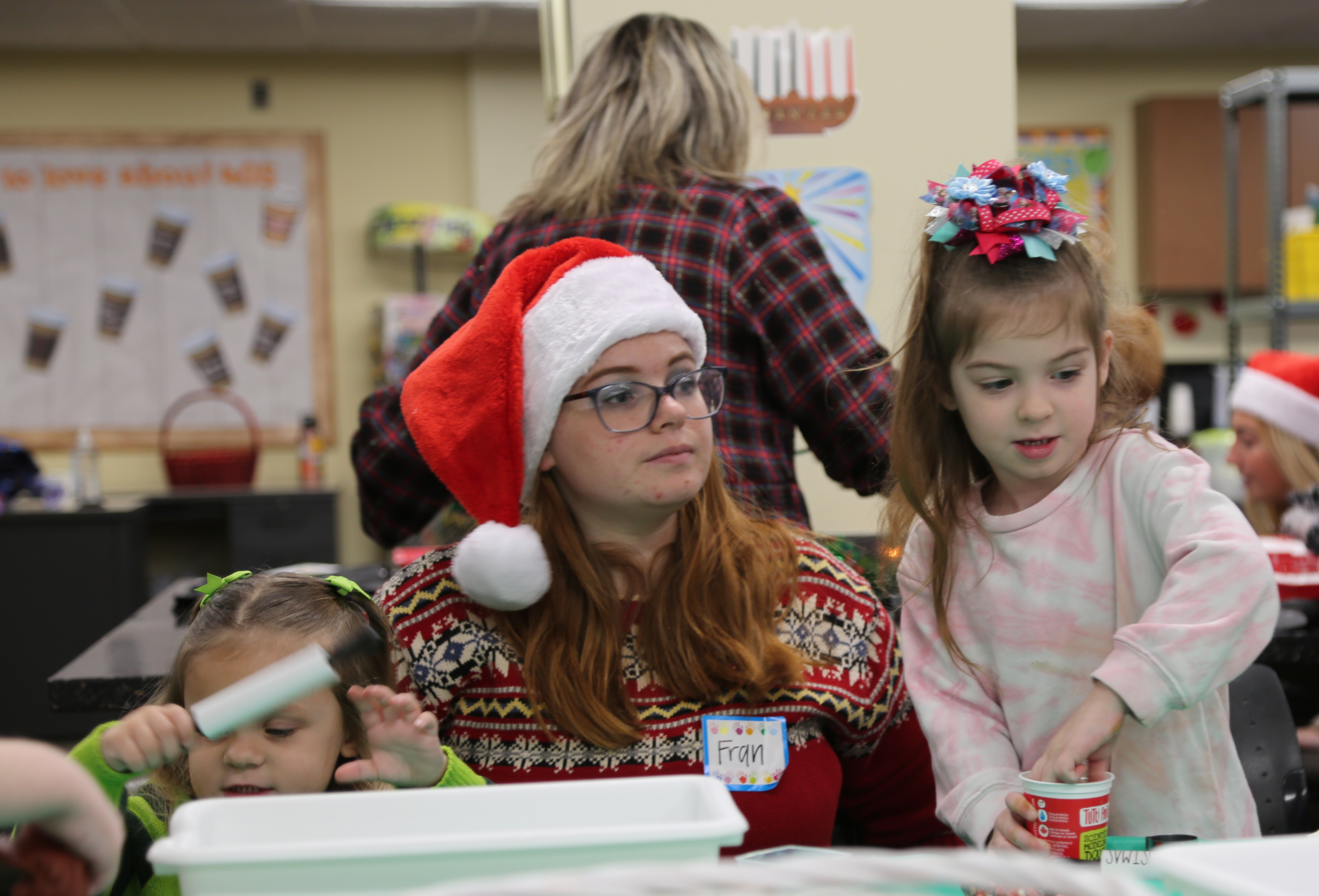 "This grant provides us with a great opportunity to educate interested high school students about the field of education, specifically, special education while engaging the students from our on-campus demonstration school in a fun, holiday event," added Roseanna Wright, Ph.D., professor in the School of Education.
"This was our first grant event and it exceeded my expectations in terms of success," Dr. Agnew shared after the conclusion of the holiday event. "It reinforced connections between our demonstration school, current students, and Nazareth Academy students who are interested in pursuing careers in education. Everyone had a delightful time, and it was a wonderful way to usher in the holiday season."
For more information on Holy Family University's education programs, please visit the School of Education website.