School of Education Seniors Teach Sophomores About Supporting Inclusive Environments in Special Education
School of Education Seniors Teach Sophomores About Supporting Inclusive Environments in Special Education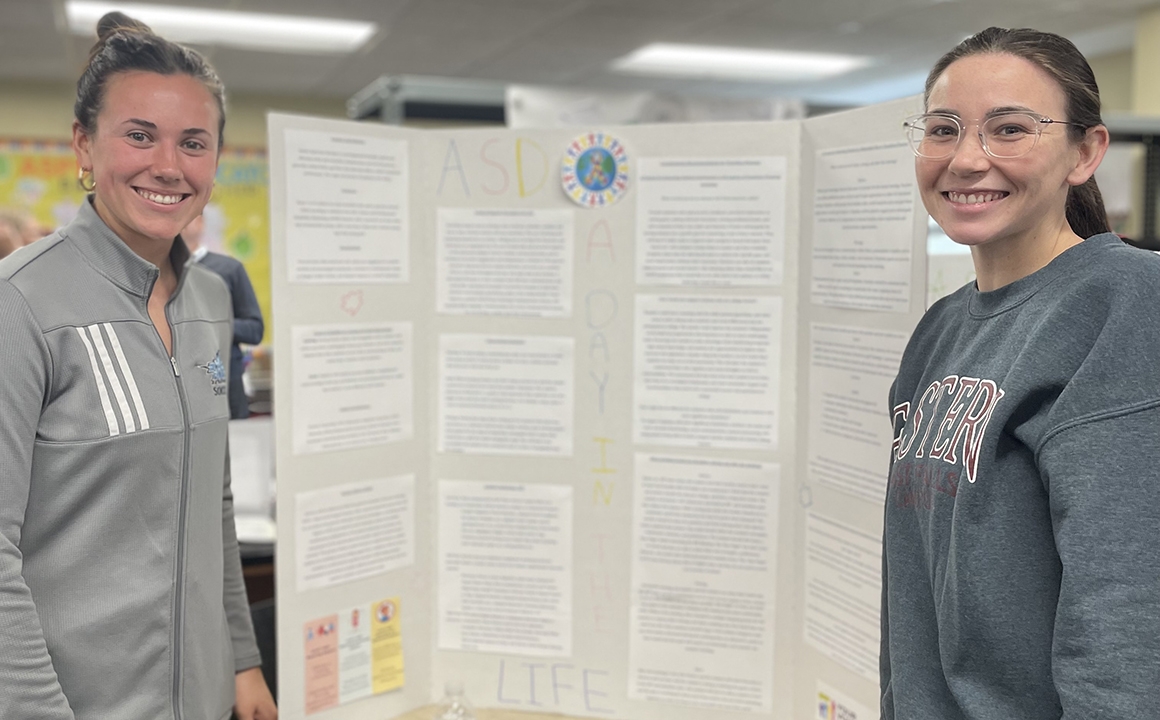 To prepare for their student teaching assignments during the Spring 2023 semester, senior students in Holy Family University's School of Education Pre-K/4 General Education and K-12 Special Education dual-certification program participated in a unique learning experience for their senior-level special education courses.
School of Education faculty Roseanna Wright, Ph.D., and Claire Sullivan, Ph.D., co-taught the three courses (EDSP 407 Assessment and Instructional Design in Special Education, EDSP 409 Including Students with Significant Support Needs, and EDSP 410 Secondary School Transition: Process and Issues) as one learning experience, Senior Experience in Special Education, with an emphasis on connections between the content of each course. At the end of the semester, the students created projects that demonstrated support for inclusive environments for special education students.
On December 8, the senior students shared their final integrated projects with School of Education sophomores in EDSP 203 Foundations of Inclusive Education, taught by Brian Berry, Ph.D., professor of Education. Dr. Berry's students heard short presentations from the seniors, completed a focused observation, and took part in a follow-up discussion. The presentations and discussions offered seniors the opportunity to share course outcomes, while sophomores were able to gain an understanding of the type of learning experiences that they would have in their future courses.
"The senior presentation event was a full-circle moment for me because I was able to put all my knowledge and learning of teaching strategies, resources, research, and effective skills into a presentation to share with my fellow undergraduate peers," shared Ciannie Rodriguez '23. "I loved sharing my knowledge, experiences, and encouragement with the sophomores to continue to follow our calling for the education field!"
For more information on Holy Family University's education programs, please visit the School of Education website.