School of Education Students Participate in "Special Education: Connecting Theory to Practice" Program
School of Education Students Participate in "Special Education: Connecting Theory to Practice" Program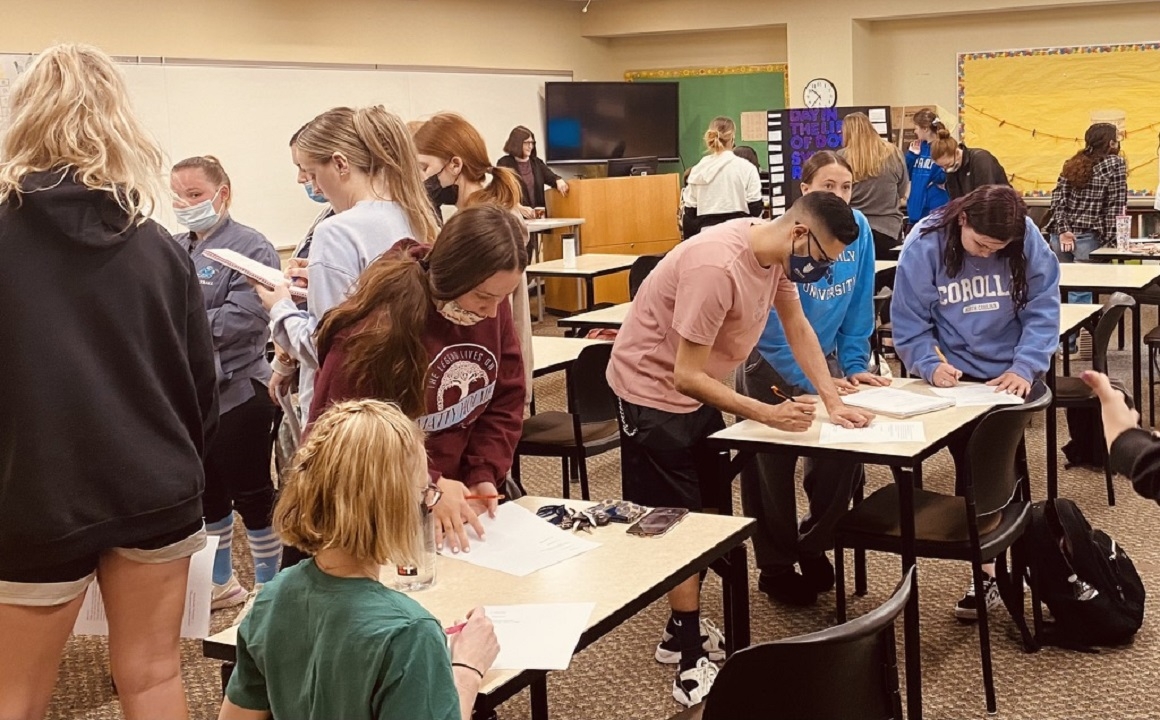 During the Spring 2022 semester, several Holy Family University School of Education students in their senior year participated in the Special Education: Connecting Theory to Practice program, an initiative that incorporates features of collaborative service delivery and the varied use of technology in special education.
This semester Claire Sullivan, Ed.D., and Roseanna Wright, Ph.D., professors in the School of Education, co-taught the three senior-level Special Education courses (EDSP 407: Assessment and Instructional Design in Special Education, EDSP 409: Including Students with Significant Support Needs, and EDSP 410: Secondary School Transition: Process and Issues). Students had the option to take these courses in person or via synchronous online instruction. 
On April 25, Drs. Sullivan and Wright shared their final integrated projects with students in the Foundations in Inclusive Education for All Learners (EDUC 203) taught by Geraldine Fitzpatrick-Doria, Ed.D., assistant professor in the School of Education. Senior students staged short presentations on their coursework and outcomes, completed a focused observation, and took part in a follow-up discussion. 
"The Special Education program is something I am proud to be a part of," remarked senior School of Education student Emilie Pone. "The program and our final presentations really opened my eyes knowing that no matter what disability a child has, there are supports out there and that they can learn no matter how different."
"Special Education should be highly valued and I am proud to be an aspiring special educator," said senior School of Education student Jessica Andrews. "Every student can learn, not just in the same day, or in the same way."
For more information on Holy Family University's education programs, please visit the School of Education website.