School of Nursing & Health Sciences Fast Track Cohort 20 Completes Second Degree BSN Program
School of Nursing & Health Sciences Fast Track Cohort 20 Completes Second Degree BSN Program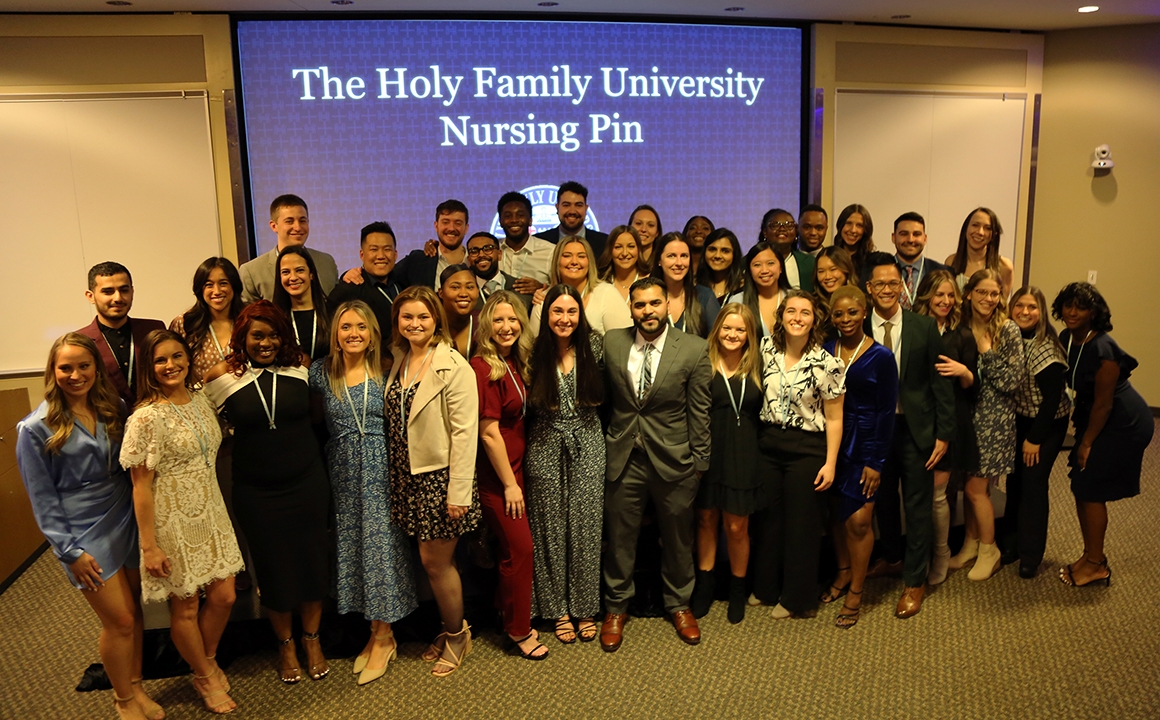 On Friday, March 3, 40 students in the Bachelor of Science in Nursing full-time Fast Track Cohort 20 were honored at a nursing pinning ceremony to recognize their completion of the rigorous 14-month Second Degree BSN program.
The ceremony began with a welcome from Anne Prisco, Ph.D., President of Holy Family University, who proudly noted that all 40 students in the cohort who began the program completed the program. The pins, which recognize the completion of the program, are provided to all School of Nursing & Health Sciences graduates as a gift from the Holy Family University Alumni Association.
Designed for the college graduate with a baccalaureate degree from an accredited college or university seeking to pursue a career in Nursing, the Second Degree Fast-Track Daytime Bachelor of Science in Nursing program enables students to become professional registered nurses in just 14 months. The Second Degree BSN program is also offered as a 22-month program and as a distance hybrid program.
For more information about these programs, please visit the School of Nursing & Health Sciences webpage.