School of Nursing & Health Sciences
50 Years of Nursing Excellence
During the 2023-24 academic year, Holy Family University will celebrate 50 Years of    
Excellence in Nursing Education, a milestone that will be marked by a series of programs    
and events that will highlight the historic contributions of our nursing graduates to our region's    
healthcare as well as celebrate the vision of nursing education at Holy Family in the 21st century.
For five decades, Holy Family has educated generations of nurses in practice and leadership to    
advance compassionate care. Holy Family University nursing graduates are found in every    
major hospital and healthcare institution throughout our region and beyond. Our highly skilled graduates make Holy Family University synonymous with educational excellence in nursing and the health sciences.    

Excellence, innovation, and a commitment to providing scholarships to deserving students have    
been a hallmark of Holy Family's School of Nursing & Health Sciences since its founding     
50 years ago. This will continue for the next 50 years and beyond as Holy Family University continues its legacy of excellence in nursing education.
Message from the Dean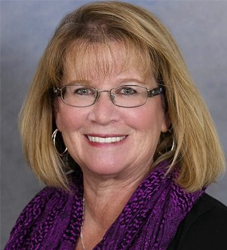 Margaret Harkins, DNP, MBE, GNP-BC, RN-BC
The mission of the School of Nursing & Health Sciences is to educate students within the University environment, at the graduate and undergraduate levels, to assume a professional role in the delivery of high-quality care in nursing, radiologic science, and health promotion and wellness, and to cultivate a sense of responsibility to be actively involved in service to the human family.
Holy Family University nurses and radiologic science professionals are found in major hospitals throughout the region, and we have developed a widespread reputation for graduates that are sought after by the healthcare industry. Our accredited undergraduate programs are ideal for high school graduates, experienced nurses, and radiologic science professionals seeking additional training, or working adults who wish to start an entirely new career. One of the best things about nursing, apart from the service that you're rendering to society, is that this career path consistently stays in high demand.
The School of Nursing & Health Sciences provides a variety of degrees and study options for full- and part-time students. Choose an environment where you'll not only earn a sought-after qualification, but will find support on the journey.
Profile: Dean Margaret Harkins
About
Holy Family University's School of Nursing & Health Sciences is committed to transforming the lives of students through an innovative and cutting-edge nursing education that develops nurse professionals who are holistically trained to be critical thinkers, collaborators, and professionals focused on patient-centered care. From certifications in radiologic science, to BSN, MSN, DNP degrees, and more, our programs are dynamic and built for changing healthcare needs and advancing nursing careers. Our presence in Philadelphia and Bucks counties makes our name synonymous with educational excellence in nursing and the health sciences.
Undergraduate Programs
Graduate Programs
Contact Us
School of Nursing & Health Sciences
Learn more about our programs.