Students Create Inspirational T-Shirts for Patients at St. Christopher's
Students Create Inspirational T-Shirts for Patients at St. Christopher's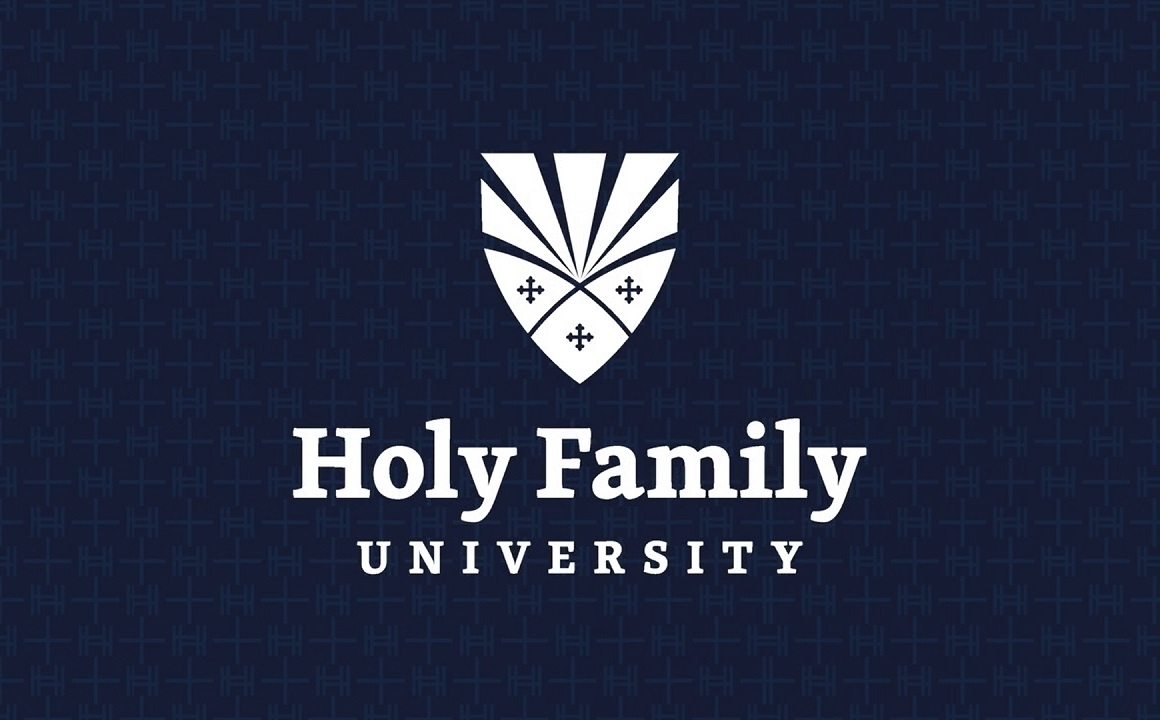 Thirty-two students from Holy Family University presented original handmade t-shirts to representatives from St. Christopher's Hospital for Children on Tuesday, April 9.
The students designed the t-shirts as part of a service learning project in Dr. James Huber's Psychology 101 class. The students were required to use the theories of motivation learned in the class and apply them to the design of a t-shirt.
Dr. Frank McNesby, MD, Medical Director, Center for Children with Special Health Care Needs, and social worker Shannon Kiry, MSS, LSW, represented St. Christopher's as the students presented the shirts along with the reason for their respective inspirational slogans.
This is the fourth year that Holy Family students have created and given shirts to children hospitalized at St. Christopher's.