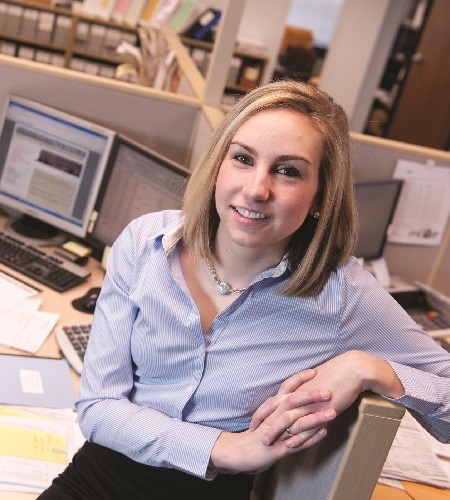 Accounting, B.A.
The Bachelor of Arts in Accounting degree combines a traditionally broad liberal arts education with the classes and coursework needed to gain a strong, foundational understanding of the accounting profession.
What Can I Do with this Degree?
Our Accounting graduates are part of a large network of alumni with a record of success in their field. Career paths to explore include the following:
Accounting Manager
Controller
Cost Accountant
External Auditor
Financial Analyst
Government Accountant
Internal Auditor
Staff Accountant
Tax Manager
Program Information
Degree Awarded

Program Type

Program Location

Main Campus - Northeast Philadelphia
Program Overview
Accounting is an excellent career for students with logical thinking skills, organizational skills, and the ability to analyze and present complex financial information. The Accounting program at Holy Family University prepares students for entry-level positions in corporate, government, or public accounting, emphasizing an overall global business perspective and understanding of business ethics and standards of social responsibility for the profession.
Students learn how to analyze and apply financial rules and regulations, generate financial records and communicate these reports with internal and external stakeholders. They may also gain valuable experience in business strategy, risk management, information systems, quantitative analysis and business ethics, and participate in a hands-on internship to apply their knowledge.
Where Students and Alumni Intern and Work
Accounting students can gain real-world experience through Holy Family's Internship Program. Skills students acquire in internship complement classroom skills and prepare students for the real-world workplace. Some of the companies our students have worked with include:
ARS
Almo Corporation
American Heritage Federal Credit Union
Arrows for American Indians
Baker Tilley
Blue Bell Private Wealth
C-Biz
CPA Solutions
Campaign for Working Families
Compudata
Defense Logistics Supply Agency
Delaware Steel Company
Deloitte
eAuditRx
Ernst & Young
Foresight Business Solutions
Fox Chase Lock & Key, Inc
GAC Shipping USA Inc
Gerald Gensiejewski, ATTY, CPA
HBK CPA's & Consultants
Hoshino Incorporated
J Miller and Associates
Kreischer Miller
Lincoln Financial Group
Modern Group, LTD
Newtown Athletic Club
O'Conner and Company
Padgett Business Services
Patch Management
Phoenix Nexus Corporation
PricewaterhouseCoopers
Rosenberg, Smith, Cooney & Migliore, PC
School District of Philadelphia
Spike's Trophies
St. Clair CPA Solutions
TrueUp Business Solutions Ltd
Vanguard
Westinghouse Lighting
Spring Open House
Hear from Admissions, Financial Aid, Faculty, and more, and discover all that Holy Family University has to offer.
Register for this Event
Campus Center, 9801 Frankford Avenue, Philadelphia, PA 19114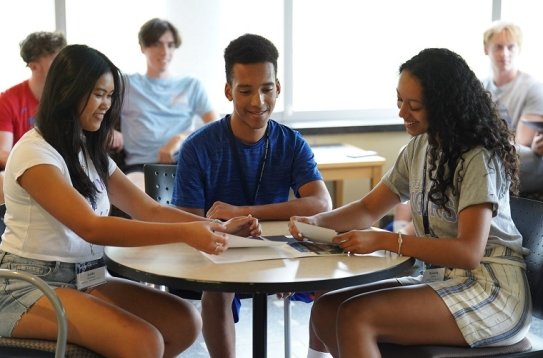 Academic Highlights
13:1
Student-Faculty Ratio
800+
Engaging and accomplished faculty who know you by name.
100%
Internship placement of students who meet prerequisites.