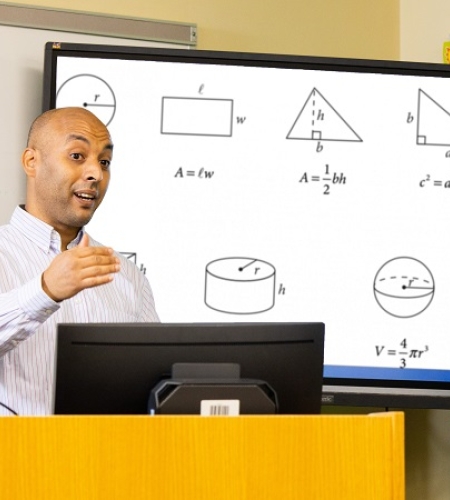 Mathematics, B.A.
The Bachelor of Arts in Mathematics is designed to increase your knowledge of advanced mathematical theory, analysis, and communication, as well as real-world data modeling.
Program Overview
Students develop critical thinking skills for solving complex science and technology problems and analyzing and effectively communicating mathematical theory.
Program Information
Degree Awarded

Program Type

Program Location

Main Campus - Northeast Philadelphia
Admissions Open House
Highlights include academic workshops, campus tours, financial aid, and student life information.
Register for this Event
Campus Center, 9801 Frankford Avenue, Philadelphia, PA 19114