Enjoy fun activities and games
Holy Family University's Alumni Association is pleased to present this group of fun activities and games for Tigers of all ages. Play, download, and enjoy the below activities at no cost!
Crossword Puzzle
Click the icon to download, print, and test your Holy Family knowledge with our Crossword Puzzle.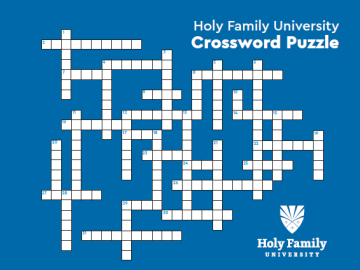 Word Search
Click the icon to download, print, and complete the Holy Family University Word Search.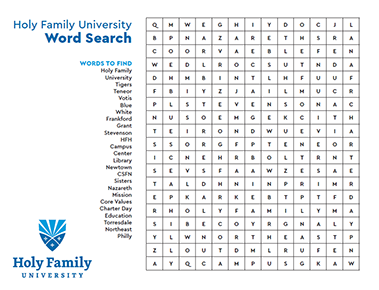 Solitaire
Destress with the classic game and our custom Holy Family card deck!
This custom game was created in collaboration with Solitaired. Play other card games like spider solitaire on their website, https://solitaired.com.
Coloring Pages
Click the icons to download and print these Holy Family University coloring pages. Future tiger cubs are encouraged to send their completed coloring pages to the Alumni Office for future use. Please indicate their name as well as their parent(s) names and HFU graduation year(s).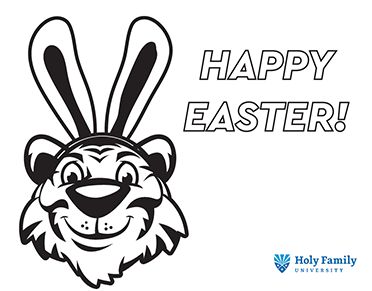 Tic Tac Toe
Click the icons to download, print, and play Tic Tac Toe.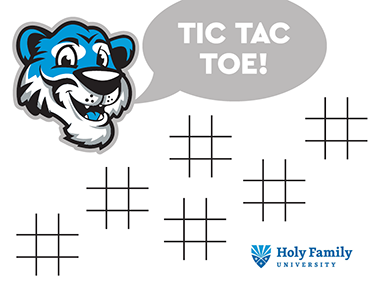 Go Tigers!
Please direct any questions or concerns to the Alumni Office at alumni@holyfamily.edu.
For a complete list of Alumni Benefits, go to: https://www.holyfamily.edu/alumni/benefits.