Kognito & Ask, Listen, Refer
Kognito & Ask, Listen, Refer
Kognito
Have you ever been worried about a student or friend on campus? Faculty, staff, and students are in an ideal position to recognize when someone is struggling emotionally and may need help. Kognito At-Risk Mental Health for Students and Kognito At-Risk Mental Health for Faculty & Staff are online simulations that let you practice conversations with a virtual student, so you'll know what to say in real life.
Kognito is now available to HFU students, faculty, and staff as part of our mission to create a safer and more supportive campus. 
 Go to holyfamily.kognito.com
 New users will need to create an account. Returning users can enter their login credentials. 

Please use your Holy Family email to register for the site. This website is not maintained by Holy Family University. 
New users will have to agree to the "Terms and Conditions and Privacy Policy" to complete registration.

After registration is completed, users will need to login with their credentials and answer some demographic questions.  
Then users will have access to simulations that are available to them. 
Note: To complete your training, please finish all of the required simulation content and using the orange next button, complete the post-survey. This is recommended by your institution. Once completed, you will see a green button on your home screen that says 'Completed.' You will be allowed an opportunity to print a certificate of completion once you are finished.
If you need Kognito technical support, please email support@kognito.com.
If you have questions about Kognito at Holy Family University, please email counselingcenter@holyfamily.edu.
Student Version (virtual self-paced, 40 minutes)
Recognize and identify the signs of psychological distress in self and peers
Use effective communication techniques to talk with a peer who shows signs of distress 
Understand, refer, and utilize available support services  
Use strategies to increase resiliency and practice self-reflection  
An optional facilitator guide and presentation are available for leaders to host an in-person discussion after students complete the training.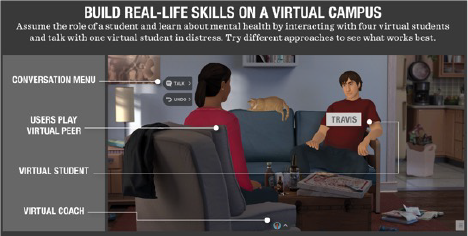 Faculty and Staff Version (virtual self-paced, 20-45 minutes)
Increase knowledge and awareness about mental health and suicide
Identify warning signs of psychological distress, including verbal, behavioral, and situational clues
Lead conversations with students to discuss concerns, build resilience, and increase connectedness
Assess the need for referral, motivate the student to seek help, and make a warm hand-off to support
Choose between two differentiated paths, one for faculty and one for staff; each path is geared toward that audience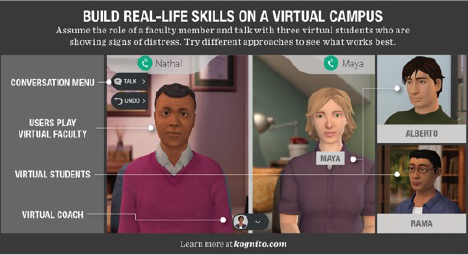 Ask, Listen, Refer

Take this Suicide Prevention Training to better equip yourself in responding to student mental health crisis. The Ask, Listen, Refer Suicide Prevention Training Program is designed to help you recognize the risk factors and warning signs of suicide and respond appropriately.This 15-20 minute interactive training program can be found at Ask, Listen, Refer.