School of Education Hosts Student Teacher Career Night
School of Education Hosts Student Teacher Career Night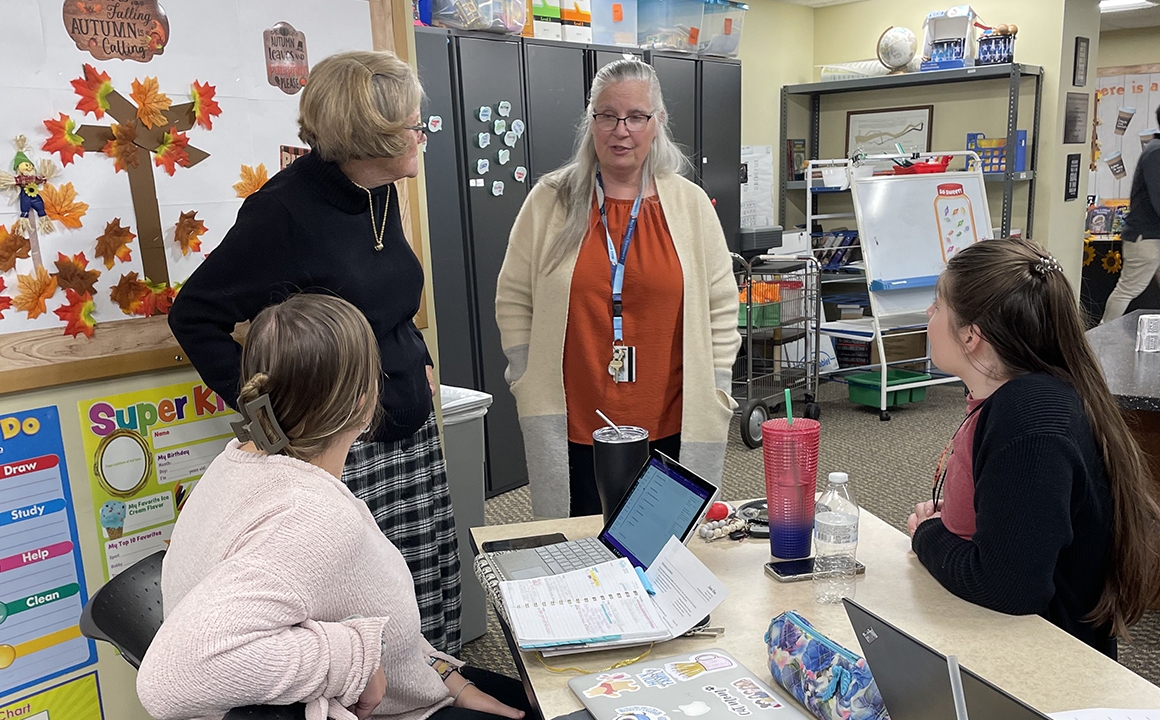 On October 20, 2022, Holy Family University's School of Education hosted Student Teacher Career Night in Education and Technology Center room 405.
The program provided an opportunity for 19 students to learn about the next steps in starting their careers in education by helping them develop professional skills to thrive in their careers as educators. 
Student participants had the opportunity to participate in mock interviews and ask both the School of Education and Alpha House faculty and Holy Family University Career Services questions about their careers. Students also enjoyed food and raffles. 
Maria Agnew, Ph.D., professor and field placement coordinator in the School of Education and organizer of the event, began the program by inviting student participants to hear about important career skills, including job interview skills, insights on what to expect in the first year of teaching, and tips from veteran teachers. The evening's program also included:
Brett Fucci, career pathways specialist, shared an overview of the career search services offered by the University's Career Development Center.
School of Education alum Chris Nevrincean '14 M'19, who also serves as the field placement assistant in the School of Education and works at one University's student teaching partner schools, Watson-Comly Elementary School, spoke about the interview process.
Members of the 2021 graduating class, Holly Agnew '21, Erynn Brooks '21, and Krysta Leigh Keen '21, shared their first-year teaching experiences. 
School of Education faculty Brian Berry, Ph.D.; Gerry Fitzpatrick-Doria '85, Ed.D.; Trish Joergensen, Ed.D.; and Claire Sullivan, Ph.D. answered students' questions about certification testing and other requirements for new teachers.
Teaching staff of Alpha House, Debbie Allison, Karen Barnes, Cate Logan, Maureen Pristera, and Maria Theodorou, spoke about their experience teaching preschool-aged children. 
Dr. Ray Realdine, principal of Watson T. Comly Elementary School, and members of the school's faculty, conducted mock interviews with the student participants.
"I love the student-teacher career night. It helped me to ask questions about student teaching and teaching in general from past graduates," said School of Education senior Samantha Milligan '23. "They gave me amazing advice and skills that will help me with teaching in my own classroom. Also, I enjoy doing mock interviews because it helped me to be prepared when I interview for teaching jobs in the future. The student-teacher career was an amazing night to network with other educators in the field."
For more information on Holy Family University's education programs, please visit the School of Education website.