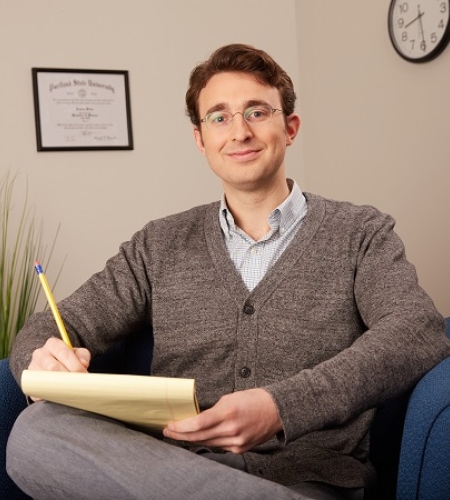 Counseling Psychology, Clinical Mental Health Counseling, M.S.
Counseling Psychology, Clinical Mental Health Counseling, M.S.
G
The Clinical Mental Health concentration in the M.S. in Counseling Psychology program supports the idea that counseling is a way of living that is committed to social justice, empathy, and life-long learning as well as evidenced-based treatment.
What Can I Do with this Degree?
Graduates can work in a variety of fields and settings including community mental health programs, mental health facilities, drug and alcohol programs, prison systems, residential treatment centers, hospitals, and private practice with opportunities to work with children, adolescents, and adults while counseling individuals, groups, couples, and families.
The Clinical Mental Health concentration exposes students to a variety of theoretical orientations with an emphasis on evidence based practice, such as Cognitive Behavioral Therapies, Wellness Psychology, Trauma Informed Care and the connection of Complementary and Alternative Medicine to traditional treatment. This allows our graduates to be competitive, competent, and relevant as they enter the workforce.
Holy Family University's Counseling Psychology graduate employment rate in the field has averaged 91% over the past 4 years.
Holy Family University Counseling Psychology students have an 86% first time pass rate on the licensure exam (NCE).
According to the Occupational Outlook Handbook (2018-2019 edition), employment of mental health counselors is projected to grow 22% by 2028, which is much faster than the average for all occupations.
Program Information
Degree Awarded

Program Location
Program Overview
This concentration prepares students with a professional identity that embeds a multicultural perspective and competence in working with a variety of clients. Graduates of the program will have the ability to apply ethical, professional counseling skills and knowledge of client needs.
Student Journey