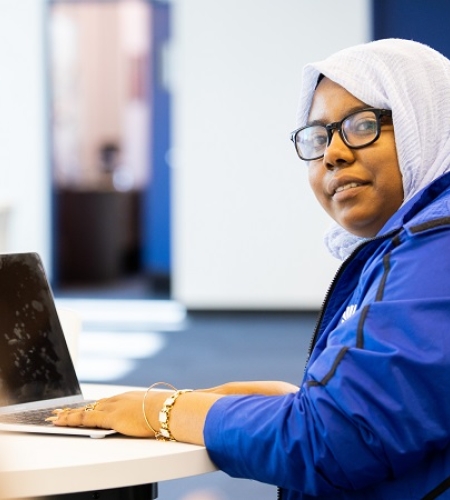 Interdisciplinary Humanities, B.A.
Interdisciplinary Humanities, B.A.
UG
The Bachelor of Art in Interdisciplinary Humanities is a unique major that allows students to design a program of study from art, English, history, languages and literature, music, philosophy, religious studies, and more to create a solid foundation of knowledge and critical thinking.
Program Overview
As a humanities major, you will receive a broad, liberal arts-based education, suitable for a wide variety of careers. Many students go on to pursue studies in graduate programs and careers in education. Holy Family University graduates have found success in fields as diverse as Business, Law, Human Resources, and Publishing.
Program Information
Degree Awarded

Program Type

Program Location

Main Campus - Northeast Philadelphia
Spring Open House
Hear from Admissions, Financial Aid, Faculty, and more, and discover all that Holy Family University has to offer.
Register for this Event
Campus Center, 9801 Frankford Avenue, Philadelphia, PA 19114