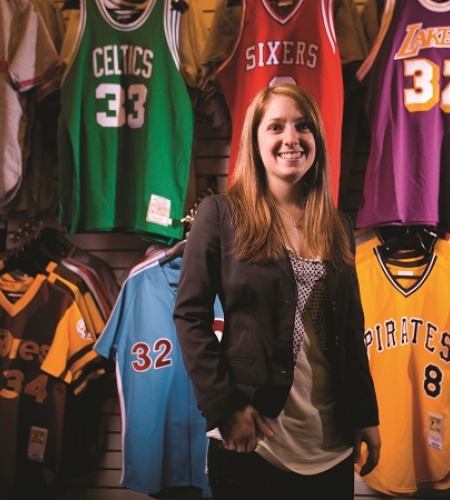 Sport Marketing-Management, B.A.
Sport Marketing-Management, B.A.
UG
The Sport Marketing-Management degree provides students with a curriculum focused on sport marketing, sport law, sport governance, and sport facility management.
What Can I Do with this Degree?
Students pursuing this degree complete a hands-on internship requirement. Graduates of this program work in a variety of sport settings including intercollegiate athletics, major league, and minor league professional sports, fitness, recreation, and specialized sport business.
Graduates of the Sports Marketing-Management program are well-prepared for careers in a dynamic global economy in both private and public sector areas and positions such as:
Coach
Community service
Data analysis
Entrepreneur
Event planning
Fundraising
NCAA administrator
Premium sales
Security manager
Sponsorship sales
Sports marketing
Sports reporter
Ticket sales
Program Information
Degree Awarded

Program Type

Program Location

Main Campus - Northeast Philadelphia
Program Overview
Sport Marketing-Management is a unique field that requires specialized education and skills. Students who study sport marketing-management will learn basic principles of marketing and management and will apply learned theories to the dynamic field of professional and amateur sports marketing and management.
Additionally, students will explore strategies and techniques in sport marketing, sport consumers and their behaviors, sport marketing research, and more.
Where Students and Alumni Intern and Work
Sport Marketing-Management students can gain real-world experience through Holy Family's internship program. Skills students acquire in internship complement classroom skills and prepare student for the real-world workplace. Some of the companies that our students have worked with in the past include:
A2DRadio.com LLC
Archbishop Ryan High School
Comcast Spectacor - Wells Fargo Center
Council Rock High School
Deep Roots Charter School
Eastern Pennsylvania Youth Soccer
Ed Snider Youth Hockey Foundation
Endurance Sports
FANTASYSTAND
Father Judge High School
Flyers Skatezone
Forrest Elementary
Franklin Towne Charter School
Fusion Gym
Gloucester County Institute of Technology
Kinney Center for Autism Education and Support
Kolber Marketing
Makefield Highlands Public Golf
Mitchell & Ness
NFL Films
National Physical Therapy Institute
Northeast Racquet Ball Center
Philadelphia 76ers
Philadelphia Daily News
Philadelphia Eagles
Philadelphia Phillies
Philadelphia Public League
Philadelphia Soul
Phillies Nation
Rush Street Gaming
SMG Sportsplex
Shibe Vintage Sports
Spectrum Sports
Spike's Trophies
Sponsor United
Sport Talk Philly
United Futbol Academy
Wegryn Enterprises
YMCA
Student Profile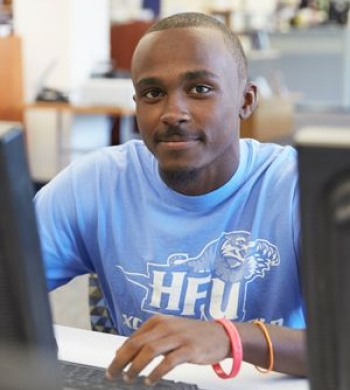 Juwan Jordan '17
What I enjoyed most about Holy Family was being able to gain a great education while being a student-athlete. I decided to become a Sport Marketing-Management Major because I enjoy all sports and love to learn how operations around stadiums or a sports league are run. Being able to work for a professional team has always been my dream. I was grateful to gain a job with the Phillies through my degree in Sport Marketing-Management.
Spring Open House
Hear from Admissions, Financial Aid, Faculty, and more, and discover all that Holy Family University has to offer.
Register for this Event
Campus Center, 9801 Frankford Avenue, Philadelphia, PA 19114