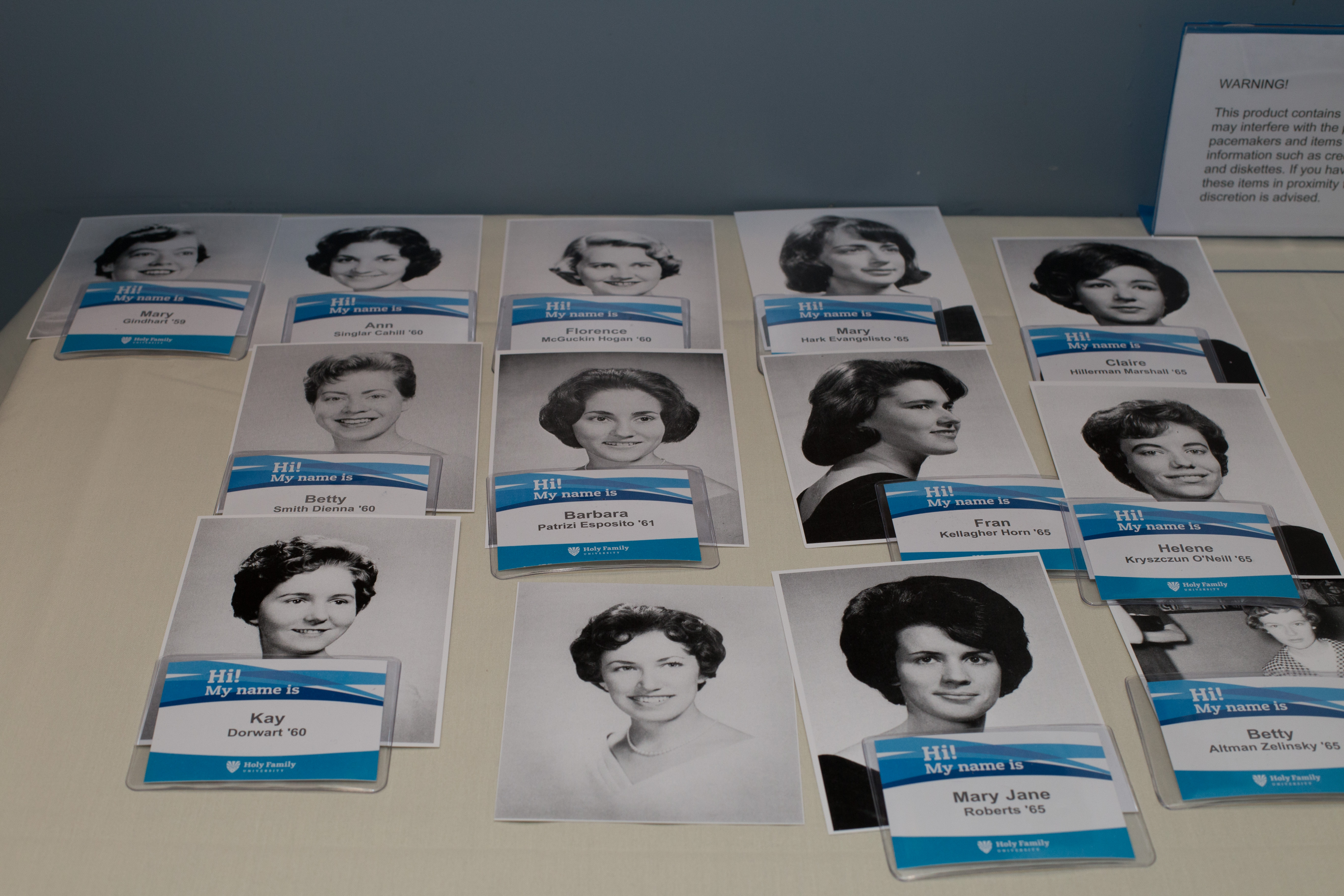 Golden Alumni Society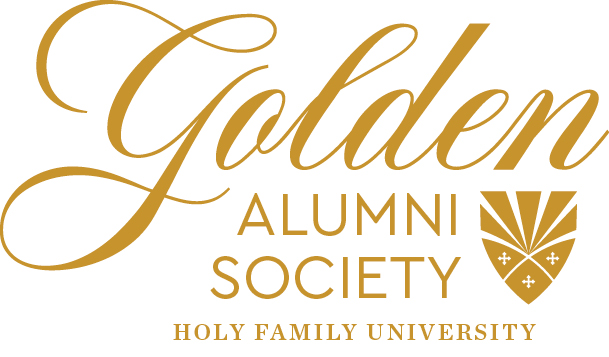 The Golden Alumni Society celebrates all alumni who graduated from Holy Family University (formerly Holy Family College) fifty years ago or earlier. Each Class is formally inducted into the Golden Alumni Society during their 50th Reunion Celebration held in the Spring.
All members of the Golden Alumni Society are invited to a special reception during Reunion each year at no charge. (Registration still required). This special benefit allows all Golden Alumni Society members to reconnect with each other on an annual basis and provides a special opportunity to welcome the new 50th Anniversary Class into the Golden Alumni Society 'Family'.
Golden Alumni Society Giving
Holy Family is thankful to all Golden Alumni who support their alma mater and help students achieve their dreams, in particular those who are members of the Feher Loyalty Society, which honors Sister Patrice Feher, CSFN, '66.
In addition, Holy Family gratefully acknowledges all Golden Alumni who have supported the Blue & White Fund and who have established and generously contributed to class scholarships, including those from the Classes of 1960, 1964, 1965, 1968, and 1969.
To make a gift in honor of your milestone anniversary or to learn more ways to give back, including information about donating stock shares and including Holy Family in a will, trust, or bequest.
When is the next Reunion?
Holy Family University will celebrate Reunion 2024 on Saturday, April 20, 2024. See complete details at: holyfamily.edu/reunion.  
Recall the fun from previous Reunions with our photo galleries:
Blast from the Past
Take a walk down memory lane and relive your time on campus by viewing our online archives of Familogue yearbooks.  Online access is available on-demand to all Golden Alumni Society members at no cost.
Golden Alumni Lifelong Learning Program
This program enables members of our Golden Alumni Society to audit one credit bearing undergraduate course tuition-free (per semester) on a space-available basis. Contact the Alumni Office for complete details.
Stay Connected
Let us know what you've been up to and update your contact information with our Alumni Update Form.
Learn about all upcoming events and related news by following Holy Family Alumni on Facebook and Twitter, or our upcoming events schedule.