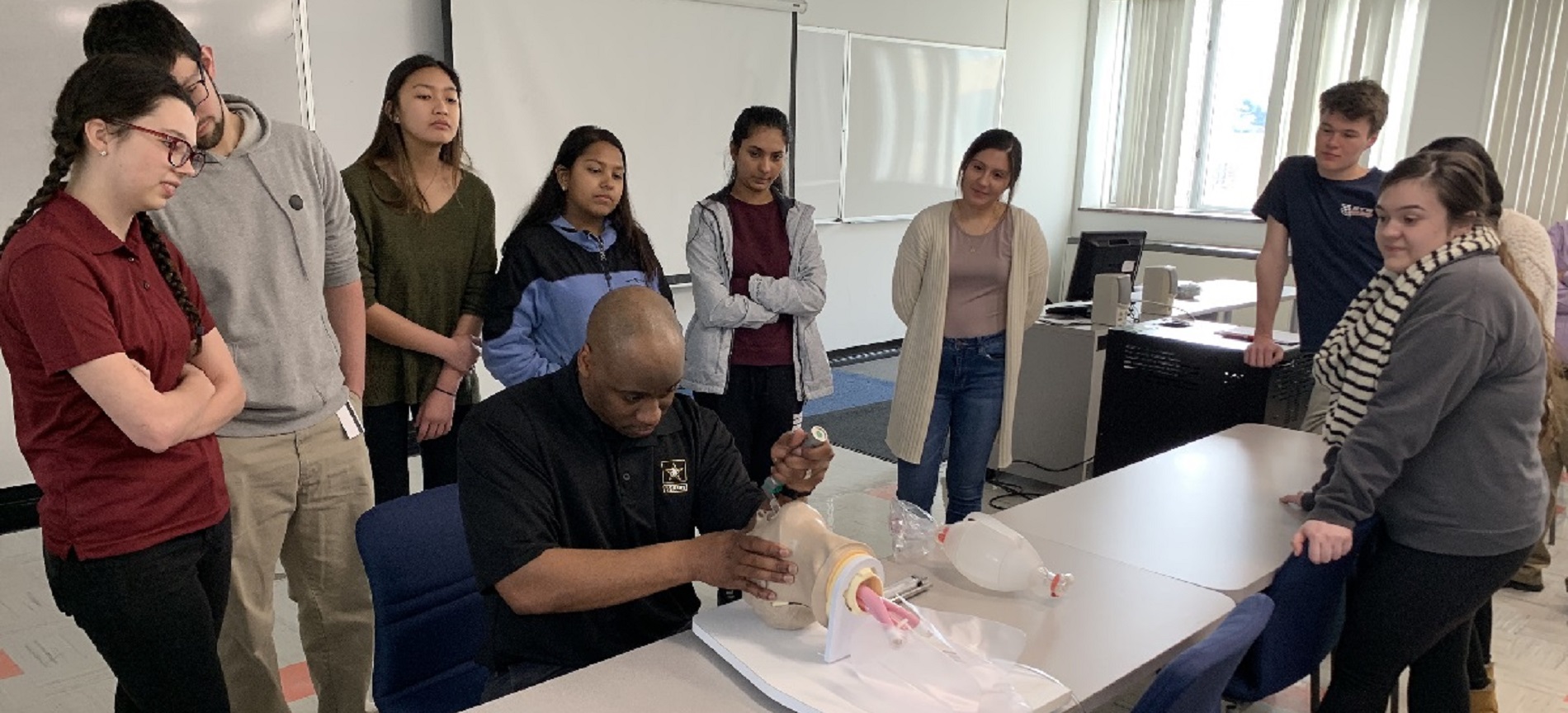 Pre-Healthcare Association
The Pre-Healthcare Association provides beneficial resources to healthcare students at Holy Family University and addresses healthcare field questions. The information displayed includes essential information about various healthcare professional fields, such as Physical Therapy, Physician Assistants, Osteopathic Medicine, Doctors of Medicine, Veterinarian, Pharmacy, Dental, and Nursing. This will also benefit Nursing students interested in furthering their graduate school education as Nurse Anesthetist, Nurse Practitioner, or Operating Room Nurse.
This resource is a fantastic way for current students and incoming students to:
Learn more about the field of healthcare before starting their journey throughout undergrad and graduate school.
Help them become more aware of the steps needed to take to have them reach their goal.
Provides students with beneficial resources to present themselves as competitive applicants for graduate school.
Overall, the Pre-Healthcare Association will guide students throughout their undergraduate years, provide the relevant information about their specific major and the requirements that come behind it before continuing their education in graduate school!
Graduate School Requirements
Graduate school requirements are dependent on schools you are applying to. Please refer to those school requirements to ensure you are attaining the appropriate grades and amount of hours you need to apply.
GRE & MCAT Preparation from Princeton Review

Strategy Sessions Dates: TBD
Practice Tests Registration: TBD


The following are considered DIRECT patient contact hours for those interested in becoming a Physician Assistant:

Emergency Medical Technician (EMT)
Medical Assistant
Certified Nursing Assistant (CNA)
Physical Therapy Aide
Respiratory Therapist
Note that all of these examples provide hands-on care.
Contact Us
Pre-Healthcare Association
Questions? Contact the Pre-Healthcare Association!