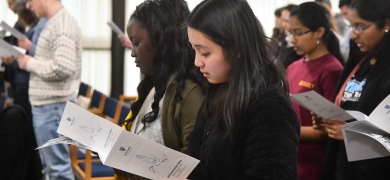 Student Clubs
Join a Club!
Student Clubs provide students with the opportunity to develop their talents and pursue their interests. Joining a club -- as a member, a contributor, or as a lead organizer -- is a great way to add to your resume to demonstrate to future employers that you are making a difference.
Which Club Will You Join?
Check out the following to see which club is right for you:
To learn more about HFU Clubs or to ask a question, email the Student Engagement Office at SEO@holyfamily.edu.