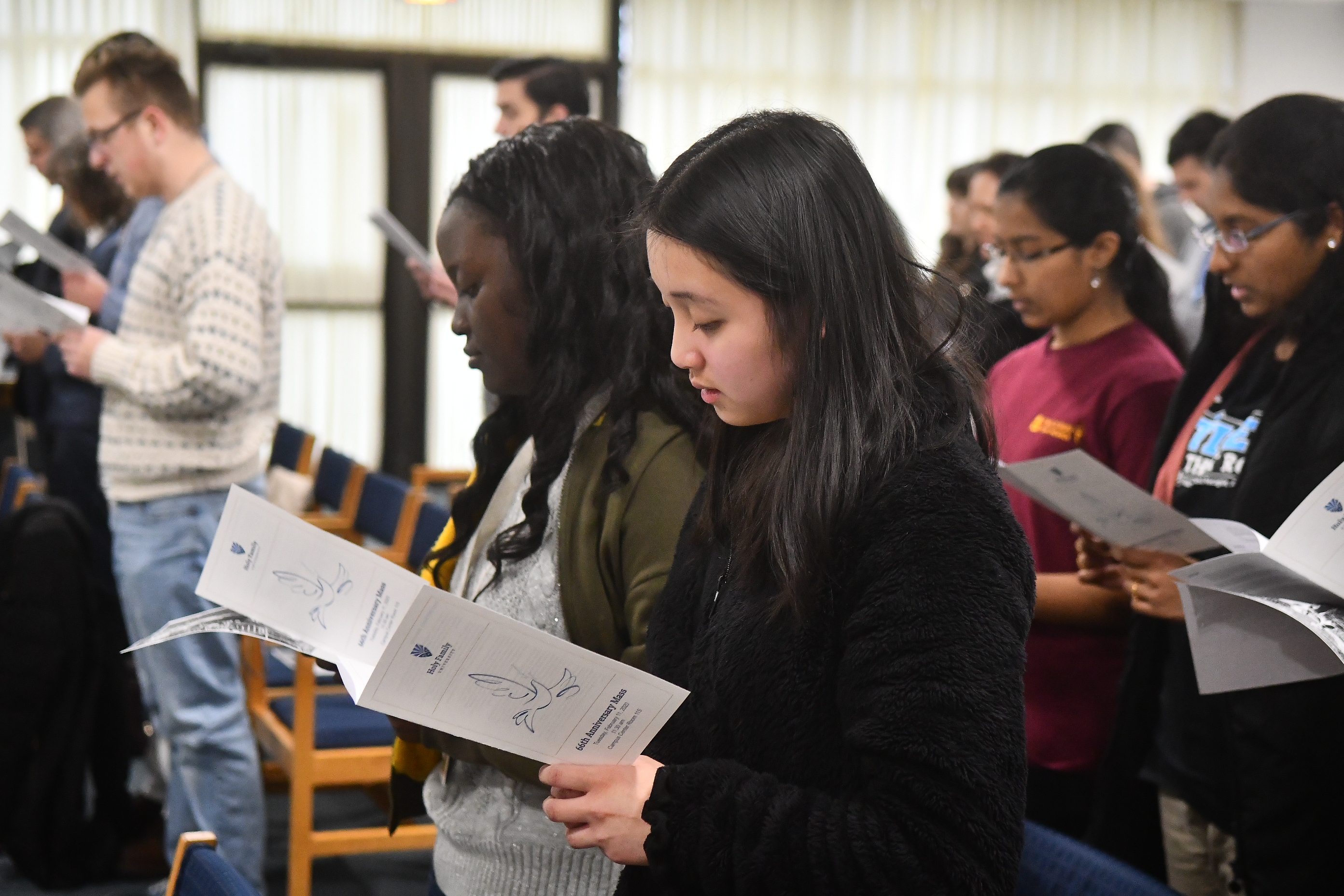 Registered Student Organizations (RSOs)
Registered Student Organizations (RSOs)
Registered Student Organizations provide students with the opportunity to develop their talents and pursue their interests. To learn more about a student organization, you can email the Student Engagement Office at SEO@holyfamily.edu.
RSO-specific emails are listed below.
Student Visual Arts Association (SVAA)
SVAA aims to bring together students interested in the visual arts. Activities are group generated and include community service in the visual arts, open discussions of timely visual arts issues, and group trips to art exhibits. It is an organization that supports service to others, is dedicated to the exploration of diverse points of views and provides the opportunity for students to grow intellectually.